Do you have a Blog or website?

United States
January 13, 2008 5:01am CST
Do you have a Blog or website? what is your blog or website about? How did you come about in making the site and what made you choose to make such a site? I have three websites up one of course is http://Cartoon4umaniacs.blogspot.com and this one was made for the purpose of my little babies...what did you do yours for? Pleasure? money? hobby?
6 responses

• Kuwait
13 Jan 08
i have one just for hobby, but it not already in-active its long time i dint visit mine. maybe it already close.

• United States
15 Jan 08
Wow when did you start it? I didn't know that they close the blog for inactivities...I have a few and thinking about making some more because it's fun :)

• Kuwait
15 Jan 08
almost two years now, same im so busy at work.maybe one day i will past just say hi to my blog:)

• United States
16 Jan 08
LOL...to say hi to your blog...well yeah I know what you mean about being busy it gets like that with me too and I left one of mine in active too I don't know if they will cancel it or not maybe I should go check it...

• India
13 Jan 08
yes i do blogging because it is free and it enables my ideas to express me. i use blogger.com. its free and loaded with good features. mine is wowwhatatweak.blogspot.com or wowwhatatweak.co.nr. please check it out its about computer tricks and tips to improve computer performance

• United States
15 Jan 08
Cool thank you for the link and I will check it out ...

• Philippines
15 Jan 08
i have a blog too... it's http://mugglelyyours.blogspot.com. :D

• United States
15 Jan 08
Hehe I go check out your website too :)

• Netherlands
14 Jan 08
Yes i have blog. Mostly i write about my son, my life, my experience on my blog. I try to write everyday at my blog. I do blogging because i enjoy to write and i like to meet new friends around the world. Plus i can get extra money from blogging :D Everything is complete now.

• United States
15 Jan 08
LOL it's great that you are making money and having fun at the same time not a lot of people can say that unless they are on mylot as well haha... :)


• United States
15 Jan 08
LOL Tell me about it...I wish I had your talent in making blogs and websites mine are not really getting up there and so therefore no money coming in from them so no extra bucks to buy stuff for the kids yet...I have my faith that something will work and so I can do a little something for the kids...


• United States
15 Jan 08
That is what I notice...a lot of people have more than just one site and usually they have one that is a personal blog...hehe I have a personal journal type blog too :)

• Philippines
13 Jan 08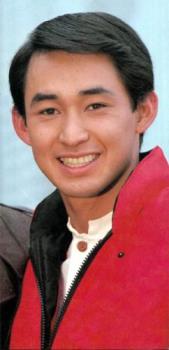 hi cartoon! ^__^ i have website which i haven't been updated for a long time. ^__^;; its basically about my favorite metal hero, Masked Rider Black. ^__^ i've got lots of pictures of MRB and even of the actor who played it which is Tetsuo Kurata. i also have some galleries there which contain some pictures of some of my favorite animes. ^__^ and then, i think i have already put up galleries of some of my favorite tokusatsu/sentai (live action, metal heroes) shows. the site is basically about my interests and just a hobby. ^__^

• United States
13 Jan 08
Very cool thank you for letting us know your interest and website...it's a lot of fun when it's on our interest or hobby but sometimes it's a lot of work to up keep it...I love anime too and cartoons :)