Do you women prefer your hair long, curly, short or straight?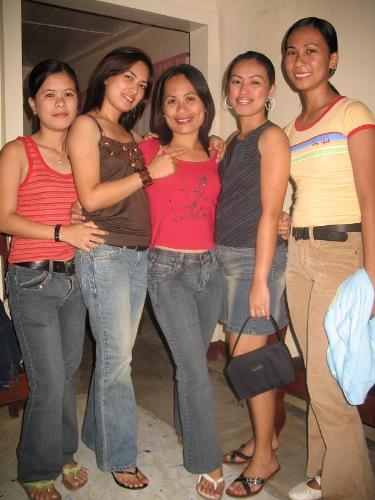 United States
January 13, 2008 3:14pm CST
A woman's hair is a great part of her beauty. For a man to run their fingers through it and even the fragrance of it. A woman desires a man that has interest in her hair - it's part of what makes a woman beautiful and special. I have an image of some friends of mine also the one in the middle she is who I have known for almost two years and I was able to take that picture before we went to the clubs in Naga City Philippines. I like a woman's hair straight, medium or long because it is something I like to compliment about and to make sure their hair looks healthy and well. For those men that don't compliment on the beauty of women's hair - you should give it a try.
4 responses


• United States
14 Jan 08
I like brunette and black hair the most.


• Philippines
14 Jan 08
i believe that our hair is our crowing glory and we need to take care and style it..hehehe... i have mine very long and straight jet black hair...

• Murfreesboro, Tennessee
13 Jan 08
My preference in hairstyle has more to do with my self-image and how easy it is to take care of than it does what men think about it. :P Personally I've grown to like having my hair short over the past few years, just because it causes less problems for me that way. I wore my hair long for a long time, but when my life changed drastically, I would cut it off as part of that change. So I've finally realized that I like keeping it shorter, both because it's easier to take care of, and because it makes me feel like my life is in a perpetual state of growth and change. I think too much perhaps! My hair has always been curly. I've gone through stages when I wished it was straight, but it doesn't bother me much now. I have it in a style where I can wear it either curly or straight now, so sometimes I straighten it a bit and sometimes I don't, depending on my mood.