are you in college or in high school and younger?

United States
3 responses


•
13 Jan 08
I don't go to college anymore, but i use to go to college from september 2003 until january 2005. I studied two childcare courses when i was there and i enjoyed it too. The only reason i had to leave was because i became pregnant with our still born daughter. I am happy that i'm not at college anymore because i love being a full time mum to our son. ~Joeys wife

• United States
14 Jan 08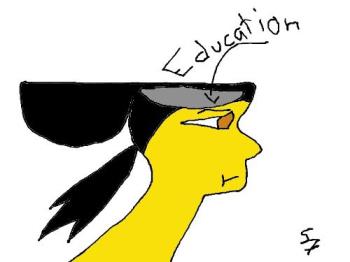 I graduated High School in 1986 and College in 1990 (even though it was a two year college, it took me four to complete). That doesn't mean I stopped learning. After school, I taught myself computer literacy and Internet. There was no Internet and not much in the way of computers back in my day, certainly no Windows operating system.