What brand of car do you use?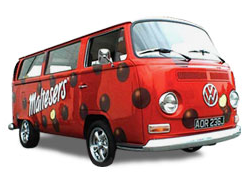 Philippines
January 14, 2008 10:47am CST
What is your favorite brand/brands of car? For me I like Honda, Ford and Mitsubishi, I want other expensive luxury brand of car, but get real. Here in our country only few brands are available so those three attract me the most. Right now I have one car hehehe, Its Mitsubishi L200 Pickup. How about you?
2 responses

• United States
15 Jan 08
We currently own 2 Chevy Malibus. I am very comfortable with these. They are nice. And don't really cost too much. In maitenance I mean. I also like Toyota. I prefer a Camry or Corolla. Something family sized is good. Not interested in trucks. My husband had a Sonoma before we got married. Not my vehicle of choice.