Whoppie makes us happy today…..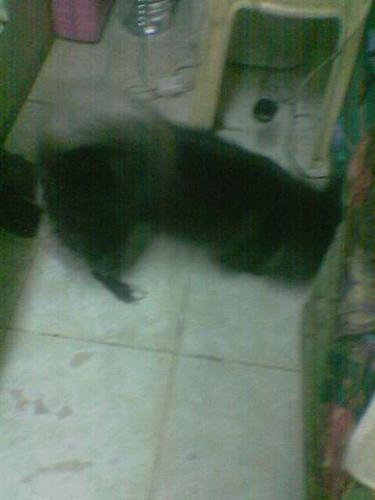 Philippines
January 15, 2008 1:13am CST
By chasing small rats' hehehehe….. Did you ever saw your dog wiggling her tail and peeping under your bed or sofa because of something she wants to have? My dog whoppie did it today, I'm wondering why she is running back and fort and peeping under the sofa she seems very excited while wiggling her tail of something she wants to have. I'm asking her what's that all about she just look at me and like asking to move the sofa so that she can saw what's hiding in there. I moved it and surprised the small mouse is hiding under the sofa, and when the mouse saw whoppie it runs and whoppie chase her all over the place, poor whoppie she's been waiting it for days to comes out and now she just lost it. I told her to stop coz I know she's been so tired chasing; her tongue was almost out because of gasp. How about you guys what wonderful thing your pets done to make you happy? Do your pets love chasing too?
2 responses

• New Zealand
15 Jan 08
I really hate mouse in the house ..they really annoye me ..i wished i had a dog like you ..who will chase them arround..It would have been really funny sight to watch doga chasing mouse ..i can imgaine the fun you might have got after wayching that scene live ..cheers

• Philippines
15 Jan 08
Yeah your right vikimishra, sometimes she allerts us so much she keeps on barking and barking to drove the mice away. Thanks have a nice day...


• Philippines
15 Jan 08
Yeah your right I'm very calm since here in my place we are used to saw mice every where. I live in a old house with side by side houses and even we tried to terminate the mice they keep coming back for weeks unless I will moved to a new house.