How many have lung problems due to second hand smoke?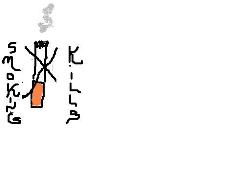 United States
7 responses

• United States
3 Nov 06
My dad smoked for a few years when I was little. He was very responsible about the way he did it though when he was around my mom and me. He would usually go outside or sit by the fireplace to keep the smoke away from us. When I was just a few years old, I made a pact with him that if he quit smoking, I would quit sucking my thumb. He hasn't smoked since :) I'm lucky not to have any severe problems from second hand smoke, but I am very sensitive to it even now. My husband and I went to a restaurant with his father and his father's girlfriend a few months ago. There were a lot of people in their smoking and it was all I could do just to sit there. My lungs and chest felt so tight. When we left, within an hour I was coughing and having a lot of drainage. When I woke up the next morning I felt even worse. It literally felt like a truck was sitting on my chest. It took almost two weeks for my lungs to finally clear up and stop hurting every time I took a breath. I wish more smokers understood how harmful second hand smoke really can be.

• United States
31 Oct 06
*Knocking on wood* My dad smoked around me while I was growing up & so far I haven't had any probs. No asthma, no copd, I was & still am really healthy. Not too many colds or the flu either. Not sure if it is just due to luck or what. ~Remember to give out +'s when it's deserved & select best responses. It helps us all out ;-]

• United States
31 Oct 06
My problem with copd and asthma didnt show up till like 30 years later.. So maybe it's yet to surface..I hope not;)+

• United States
31 Oct 06
I have cronic bronchitis and cough a lot of times, and my husband smoked until he had lung cancer and passed away with that. So it might be caused by second hand smoke.

• United States
31 Oct 06
Could be..I am sorry to hear that you have cronic bronchitis. We had lots of smoke in the house when we were younger..I coughed alot then too.

• Taiwan
3 Apr 08
second hand smoke will cause a lung cancer, chronic bronchitis and emphysema (chronic bronchitis associated with emphysema is called COPD). Second hand smoke is harmful to the health of nonsmokers ,especially women and children. If you suffer from the second hand smoke for a quarter hour each day, the morbidity of lung cancer is the same as smokers. I always keep away from the smokers or smoke.

• United States
1 Nov 06
I grew up around smoke and have also been a smoker for 23 years now. My doctor said the only thing is my lungs are starting to show it. I have old man lungs at age 32. Thanks Marlboro!

• United States
31 Oct 06
Sounds like it might have affected you. I grew up in second hand smoke but I have no lung problems. I smoked as a teen though. That probably influenced it.