whos watching it!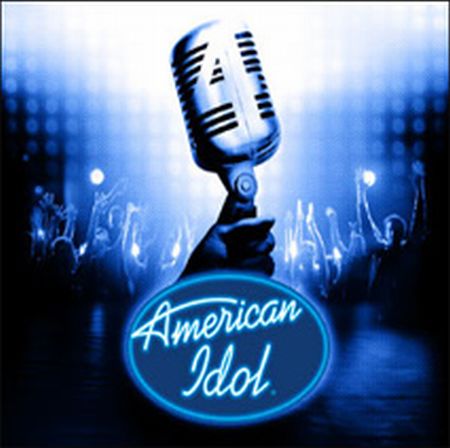 United States
9 responses

• United States
16 Jan 08
This is only our second year watching it. Last year we started out just watching the auditions, like previous years, but some of the contestants were really good and we decided to watch it all the way through. I am so glad we did. This is the one show that the entire family loves to watch together. We have two girls (6 and 11) and we really enjoyed stopping everything to sit down and watch it. This year my youngest and I have decided to work on jigsaw puzzles while we watch it. Since she is so into them right now. We started with a 300 piece, got the border done last night, LOL. Then we are going to move up to a 1,000 piece one. This brings back so many memories of doing this as a child, I can remember when prime time was all about the adults, LOL. To get back on the AI discussion, there are a couple of heart pulling stories already so these stories, will hopefully be bringing more viewers back. Plus with the writers strike, there isn't much else on.

• United States
16 Jan 08
yea you can always tell in the auditions whos gonna get to go onto the next round. Like the mom that had the cerebal palsey daughter. they always have them tell something about thier life and why they are there.

• United States
16 Jan 08
I watch the whole season I love this show. If have its funny moments. Especially the auditions they are funny as heck.

• Canada
16 Jan 08
I only watch the auditions and the last few shows, unless one of my favourite bands is going to be on the show during the middle I'll watch it. I love Bon Jovi and that's the only show I remember watching the year Taylor Hicks won. I didn't like Taylor Hicks but DAUGHTRY rocks my world. I'll be watchin it tonight though!

• United States
16 Jan 08
I am watching it. I always start out saying "Oh, I am only going to watcht he tryouts." Then I start to root for someone, and end up watching the whole season. And so it goes.

• United States
16 Jan 08
I like watching the auditions. I felt *really* bad for the black guy last night that sang the deep song about Moses. I think he was wearing a mustard colored suit and was a tour guide in Philly. He did his best and those 3 judges laughed at him. He did a great job and had guts doing something I know I could never do, though I was not impressed with his song choice. He tried his hardest and was very hurt when they started laughing. I'd have walked out without even bothering to listen to what they had to say.

• United States
8 Feb 08
I have been watching every week, but I have to tell you that I'm getting sick of all the auditions so I'm glad this was the last of them. Maybe they should give Simon, Paula and Randy a break next year and have someone else do some "PRE-auditions" to weed out the crazies, lol.

• United States
8 Feb 08
yea i tend to get sick of em by the last one. thank god next stop is hollywood. I seen the previews for that last night and i have to watch it. It showed a part where it looks like the girl ran off the stage and fell flat on her face. lol.


• Malaysia
22 Jan 08
yup I'm definitely watching american idol. Although I don't live in the USA but we get live and delayed telecast on satellite tv here. I love to watch american idol, it's always interesting to see new talent and who will be the next idol! ;)

• Philippines
21 Jan 08
Haha lolz! Personally I think the auditions are the best part in American Idol because you said it friend, we get to see people embarrass themselves and laugh it all off without getting hit by a pie or something. Haha! And its interesting for me to see the lives of average and real Americans (I live in the Philippines you see so it's nice to not stereotype Americans) so it's really cool. Haha! I've been watching since... season 3 or 4 I think. I started watching the end of season 3 (Is that fantasia's season?) and then really started watching during the season when Carrie won (she was really my pick since the audtions). I always try to pick my bets during Auditions and so far all of them have been one of the top 2. I have the feeling that this season will be different and even harder to place bets on but we'll see. Haha! It's really interesting, American Idol.