07 Corolla - Hot pipe under dashboard? Is this safe inside the car.

United States
January 16, 2008 12:28pm CST
Hi I have a 2007 Toyota Corolla and recently I found a pipe under the driver side dashboard that burned my fingers. I dropped something on the floor and when I came back up I felt heat coming from under the dash so I stuck my hand right hand under the dash and burnt my fingers. I went to Toyota and they could not tell me what this does they just told me to be careful. The pipe is located under the driver side dash torward the center of the car. Does anyone know what this pipe does?
1 response

• France
16 Jan 08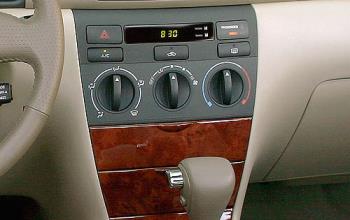 HAHAHA ... that's good man ... gasp is just hot air inside for your air-conditioning ... you know ... usually the dashboard is very tight assembled so there is no gap ... you might have bumped up a little the dash and need to put it again in place so nothing unwanted reaches the cabin.

• India
17 Jan 08
lol... thats so funny hehe...
@lucgeta
nice answer friend ! even i didnt knew that .