How Many GH Sites Do You Visit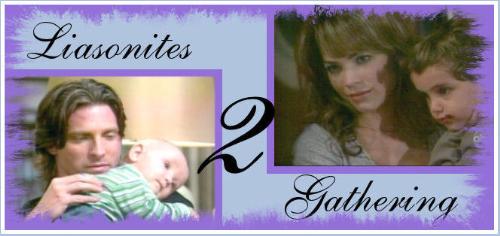 Canada
January 16, 2008 1:33pm CST
On a regular basis amd can you tell us about some of them, and maybe leave us some links? That would be sooo awesome--Daily, I visit here the GH section of www.mylot.com, My site,which is a GH site from a Liason point of view-- Liasonites Gathering2, www.liasonitesgathering2.yuku.com, The Canvas--The biggest Liason only site that I know of, www.thecanvas.yuku.com, Soaps In Depth at www.soapsindepth.com. I am sure I will think of others and be back, but those are the ones I try to visit daily and their are many others that I do go to regularily. Sheesh, I need to get a life, huh???
5 responses

• United States
16 Jan 08
I never knew there were so many other sites. I visit abc sometimes to get the missed action. I have soapnet so I have not had to go there. I am always looking for new scoop so mylot is my spot to find out.

• United States
16 Jan 08
hATE GH. Won't watch it, nope, not ever. Did you know that the whole Luke and Laura thing started because he raped her? Can't wrap my head around a love affair beginning with a rape. Insulting and vicious. Now, shall I tell you what I really think?

• United States
16 Jan 08
Not intending to be rude here. You never had to respond being that she is a fan and your not. it was just about What GH sites you DO visit.


• Canada
5 Feb 08
http://www.ghthesoap.com - Vote for your fave couples and characters http://www.votethesoaps.com - same thing just for all soaps http://www.soaphunks.net - the BEST site for pics of all the hunks http://www.abcmedianet.com - pics of upcoming episodes not downloadable but good for snooping http://www.voy.com/191220 - Ravenbeauty's Spoiler World

• Canada
6 Feb 08
Thanks for responding, everyone! Those are all great sites and I think I have made my rounds to check out as many as possible. Cheers and to many more Happy GH Years!


• Canada
17 Jan 08
What is a GH site? Well, you are on a General Hospital (GH)page here at Mylot. A General Hospital site would be any site that features General Hospital (the ABC daytime soap) on it. Some soap opera sites feature only GH, some feature all ABC soaps, some feature all soap operas in general and some, only parts of GH, like The Canvas (Liason) www.msn.com/SSCreativeWorkshop/ (Liason) www.ezboard.com/liasonunderground (Liason). I hope that answerd your questions. Yep, someone mentioned Soap Central, that is a great soap site as well, There is also soapdish.com another great place for GH spoilers!

• United States
16 Jan 08
I check out ABC.com when I have missed an episode. It doesn't really give you to much but its some thing. I also like the following one... Good spoilers. http://groups.msn.com/GeneralHospitalHappeningsTwo/_homepage.msnw?pgmarket=en-us

• Canada
17 Jan 08
Yes, GHH2 is a good one. Also, there is www.eyeonsoaps.net/, (Eye On Soaps)www.msngroups.com/GeneralHospitalTalk/, (General Hospital Talk) www.soapzone.com/ (Soapzone) and www.awfan4ever1975.yuku.com (soapworld) to name a few...