How many of you go to an Internet Cafe?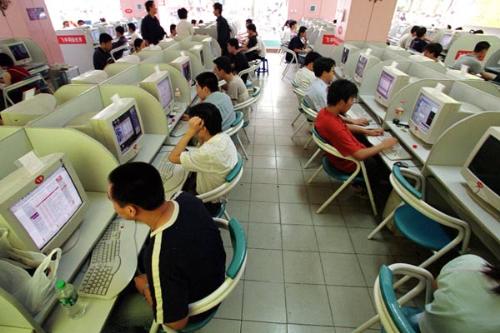 Philippines
January 17, 2008 4:27pm CST
Here in Philippines we have internet cafes everywhere. Especially here in Manila. The cost is not much, we pay by per hour at least 20 to 30 pesos. The connection sometimes here is slow, but can't complain they use DSL. We also have webcam use or wanting to chat on Yahoo. It's a good way to reach friends, meet new people and contact family members. Or when I go and check my friendster or myspace account. Do you have an internet cafe in your place?
5 responses

• Philippines
24 Jan 08
when i do not have yet any internet access here in my pc i usually go to an internet cafe to rent a pc. right now i have my own internet access since i became an online writer... i am now accessible in myLot almost 24/7.. i rarely rent a pc now in internet cafes unless if there are emails that is necessary to check when i am far away from our home

• Philippines
22 Jan 08
I actually rarely go to Internet Cafe's. I actually only go there when I have a really really rush project to attend to. Or sometimes, if I'm super bored and I'm not at home, I go to internet cafe's. There is one time, near my college place I found an Internet Cafe that only gives 10pesos per hour. So sweet!

• Philippines
19 Jan 08
I have only been on these cafes during the time where I still don't have my own PC, now that I have my own, I don't go to them anymore. Some of my friends used to go there, to play online games and to chat or opening up their e-mails. I believe that it is not that safe anymore to open personal and valuable accounts on this public computer rentals, since we cannot be sure how safe it is to use them. Your accounts can be hacked in a minute, especially when you forgot to close them and if you left or allow your passwords to be recorded on these computers..

• United States
18 Jan 08
I used to have a business in the Philippines in Bicol Ragay and it was a Internet Cafe. I charged about the same amount 20 pesos an hour. Here in California there are a few places that do have them, but more common that people who live here own a computer.