about jesus christ..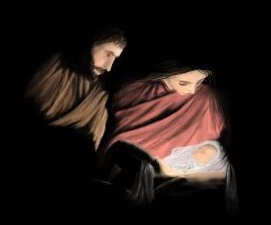 Philippines
January 18, 2008 8:46pm CST
is it true that jesus christ is not born at the month of December 25.. according to lukes Goslpel.. Jesus was not born in December, nor in the winter, nor"upon midnight clear" nor in the day 1 AD nor 1 BC. Contrary to popular wisdom, the day and hour of his birth are clearly stated in Luke's Gospel. even the year is indicated in the bible.
4 responses


• United States
10 Feb 09
The Bible makes mention of goat herders tending to their flocks during the time of Jesus' birth which would tell us right there it definitely was not in the winter months. I am not too well versed on Luke's gospel so I 'd love to hear your interpretation here.

• Pasig, Philippines
10 Feb 09
thats true,no one knows what is the exact date Jesus the Christ was born,but still we have to remember the time that he was born the savior of all,king of kings and lord of lords...for me i dont care if its the wrong date as long as i remember him at least once in every year is what counts.its better that you remember him even on the wrong date than never remember him at all...