Mylot Tip - Read this because it will help you...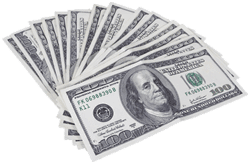 United States
January 18, 2008 11:32pm CST
For those of you that are using Mozilla Firefox - here's something you want to add on which will help you speed up your pace when making discussions and responding to posts. There are three add-ons for Firefox - this helps your browser speed up 10x to 20x faster than its original speed. For those with high speed DSL and High Speed Cable Internet - much better between 5MBPS or 10MBPS - but lower it should be no problem. The three add-ons of Firefox you can google them or visit their website: 1. Fasterfox - this is the tweak that loads pages in a blink of an eye. 2. Linky - Increases your power to handle web links. 3. Cooliris - helps improve web links and gives power to browse. All these three combinations speeds up the paste - and even for those who are making short discussions or responses - imagine if you took some time with 10 posts that might took you 30 minutes or so - well think of it making a post per minute - that's if you're an extreme fast typist. Good luck to everyone in Mylot - and remember to KEEP REFERRING PEOPLE WHO ARE WILLING TO CONTRIBUTE TO MYLOT.
5 responses

• China
19 Jan 08
oh,i use IE all along and i think maybe the three combinations will not work for IE. I'll try to use Mozilla Firefox if i have a chance in the future. But i don't know whether it works well. Anyway,thank you for your recommendation.

• United States
19 Jan 08
I use IE also, but Firefox tends to be quicker at loading certain programs..

• United States
19 Jan 08
to bigcatwsy - that's why i'm telling you that firefox does work - i've been using it for a while now and it is more sufficient than IE. - that's why i said give it a try. so far my speed has tripled than the usual - even when i'm going on yuwie - i can go through faster and triple my amount of page views and so on. it's a speed demon put it that way - the faster, easier the better

• China
21 Jan 08
Thank you very much. I'll have a try. I'm only used to using IE for a long time. Thank you all!

• United States
19 Jan 08
Did I miss something in your message? Im wondering where these add-ons can be obtained...



• China
19 Jan 08
i use IE all the time,i don't konw whether mozilla firefox works well.maybe i will try .