When Do You Get Dating Permission?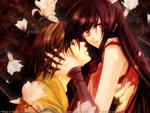 Indonesia
3 responses

• India
25 Jan 08
I personally feel that girls are very emotional...so its better that you start dating after u are matured ..i see u are 17 so u are matured now...best wishes www.girlfriends.bz

• United States
19 Jan 08
I never really got a certain point of permission. I was never really interested until the age of 15, and even then, I was always responsible and aware to not let myself get too attached. so yeah, I'd say 15 or 16 is a good age to give the green light.

• Indonesia
19 Jan 08
mmm... I don't know actually. I think I have that green card on 15. I will tell your parents. Huehuehue