what is your money or currency in your country?

South Korea
8 responses

• Philippines
20 Jan 08
I'm from the Philippines. Currency is Philippine Peso.

• Philippines
21 Jan 08
As of January 20 1 Peso is around 0.02 dollars or that's about 41 pesos in 1 dollar.


• South Korea
20 Jan 08
hi fidget,how much 1 sterling pound to 1 USdollar?

• China
20 Jan 08
Hello dear marketing friend. The name of our currency in China is RMB or yuan. RMB stands for Ren Ming Bi, the meaning of the Ren Ming means 'people' and Bi stands for note or bill. I guess that you know this as you have mentioned to me that you have a Chinese grandma. So I think that a lot of Chinese cultures and custom are known to my dear friend. Thanks.

• South Korea
20 Jan 08
WOW,your money is very interesting,,,how i wish i know some of chinese culture and belief,,but grandma is not that type of person who always talk about culture

• China
20 Jan 08
Hello dear friend. Thanks very much for the BR. I think that you will learn a lot about Chinese culture so long as you do a lot of online reading and such. Happy posting.


• South Korea
20 Jan 08
hi maxima, what is the difference between sterling pound and british pound?

• Malaysia
20 Jan 08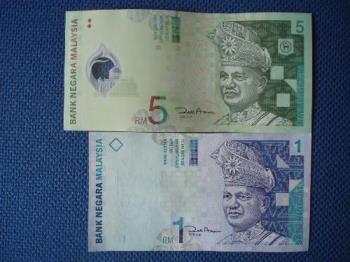 Hi marketing07, people in my country are using the official currency, Malaysian Ringgit. The smaller note is RM1 which is blue in color. The image attached shows the RM1 note and the RM5 note (green in color). The image of the late first Yand dipertuan Agong (the first king) was shown in the notes.