Karaoke Lineup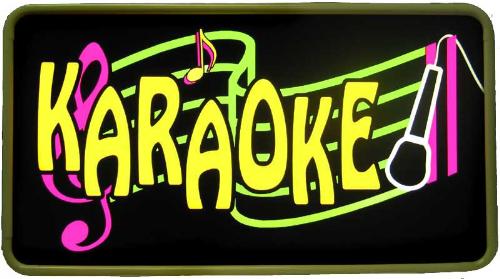 Canada
January 20, 2008 3:01am CST
What is your Karaoke lineup? Or do you try to keep it new and fresh all the time? I used to always start with an easy country song and do mostly country and almost never anything new... Tonight however I tried Everybody's fool and sucked at it, so therefore will never sing that again. What songs have you tried that have bombed?
6 responses

• Australia
21 Jan 08
I have never been to a karaoke place, I know they are very popular these days but I would be way to shy to actually get up in fromt of people and make a fool of myself because thats what i would do I know...

• United States
6 Feb 08
I don't sing at karaoke but my husband does and he tries to switch around some. He even does karaoke for free at the moment but working on some paying gigs

• Olney, Illinois
24 Mar 08
I've been doing Karaoke for over 15 years; most of what I do is hard rock/heavy metal, but I've done some slower stuff too occasionally. Most of the songs I've tried I knew I could do, but there have been some over the years that SUKKED!! I always get a laugh when I do one than I know sounded terrible, and I have someone come up and go "man, that was good"; and they're SERIOUS! lol I guess some people are tone deaf and don't really know what bad is.


• United States
10 Mar 08
I try to do a new song every week. I sing Karaoke, on average, three nights a week and there are songs that I do well that I will usually lead and end with but in the middle I'll throw in a new one just to see how it flies. I also use singsnap.com to practice if I'm not certain that a song is in my range (I don't like pitch-bending Karaoke tracks...it just doesn't sound right).

• United States
16 Feb 08
It's easier for me to list songs that I did good at... since I bomb at most songs, lol! It may be best if the audience is drunk while I'm singing. But I can do a fairly good rendition of Summer Nights (I learned that song way back when I took voice lessons). And I once totally stunned an audience when I did a duet with someone for Can You Feel the Love Tonight. And that was a very musical audience, so I was flattered. I can sing in tune, I just don't like my voice that much. I do love singing country songs too though. I'm just not that good at them. Usually the range of the voice goes too low in those songs for me. But maybe sometime I'll try something by Allison Krauss and have more luck.

• Philippines
11 Feb 08
Hello there my friend c",) Yes, i do love to sing. They say it's my talent and it always make me happy to sing for my family and friends or even on occasions like wedding, birthdays etc. eventhough i still do have stage fright but at least i still try my best everytime i sing. I don't spend much on karaoke bars because my friends would then pay for it for me to sing.lol! and last december, mom bought a magic sing, so we all have much time practicing or just enjoy singing.c",) nice post dear c",)