We should know something about everything or everything about something?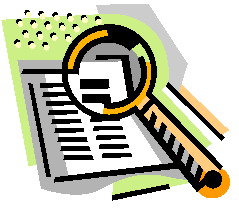 India
5 responses

• Australia
28 Jan 08
I think it is good to know about more than one thing but i think it is interesting when you find someone who knows alot about something you like because you can pretty much ask them anything on the subject and get the right answer. I know alittle about alot but i have vast knowledge on a few subjects and people i know are always phoning up when they have problems with that subject... lol i would tell you what it is but i think it is kinda illegal in most countries and certainly is in mine!

•
27 Jan 08
Well I believe that knowing everything about one thing means you have no time to learn about anything else. So my opinon is that if you know atleast somethings about many things you are very wise and if you know everything about one thing you are stupid and barbaric( My opinion).

• Canada
25 Jan 08
Yep, I agree. It is impossible to know EVERYTHING about something, but a little knowledge about everything is not so bad---is this possible either? Well a wide variety of subjects, anyways. Knowledge is power but then again, a little knowlege about some things can be dangerous. Now, what were we talking about again? lol!

• India
22 Jan 08
I would go for second - some knowledge about every subject- so that you can have atleast some idea about what is happending around you. Best thing is something is better than nothing which means instead of knowing nothing on a subject you can know about something about a subject How is it????