Write something about the user above you.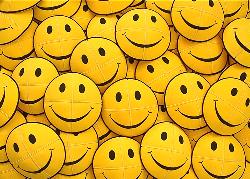 India
October 29, 2006 10:39pm CST
Hi guys thought to start this new topic so that we can know each other better and simultaneously have some fun in the form of this game. You have to just write whatever comes in your mind for the person above you.
2 responses

• United States
30 Oct 06
This guy is a funny bunny lol ... really dont know but im guessing your mysterious bacause half your face is covered

• India
30 Oct 06
Thank u April.... :) Is this ur name or u were born in April... lolz... This person loves her partner very much... Guessed after seeing ur started discussion list... :D

• United States
30 Oct 06
I get asked that question all the time too. I was born in September but my name's April.


• Philippines
30 Oct 06

oviously human, female of long blond hair with big blue eyes and of white complexion. about 5 feet 8 inches in hight mostlikely american. greetings. : )

• India
30 Oct 06
Your User name says money minded... no doubt why u r here... :D No im not an american n not a female... :P Im an Asian... INDIAN... :) for u I'll say u love pirates or what .... ?