Corey Delaney outrages Australia with 18,000 Rioting Party Bill!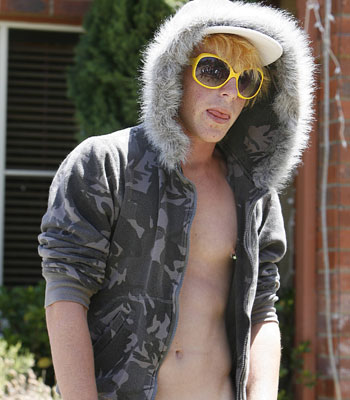 Australia
January 25, 2008 12:03am CST
I'm really surprised that I haven't seen someone post a discussion on the Corey Delaney situation, seeing as it is "hot" news in Australia & supposedly worldwide. This is the teenager who hosted a party when his parents went away on holidays. Corey was meant to go with his parents, but when he changed his mind, his parents arranged for him to stay at a friends house. He posted an invitation to his party on MySpace. Hundreds rocked up, & Corey charged many of them to get in to the party. (At his parents house). The result was considerable damage to his parents house, & Police cars, as the idiots rampaged the streets to & from his party. The teenager is pathetic. He shows no remorse for what he has done. He even says he is having another party. His parents say they are shocked at what he done & claim it is out of character, which I dont believe. He wont even accept blame, he says it is other peoples fault. He is totally irresponsible. I hope the Police do charge him the costs of having to deal with this. The worst aspect regarding this situation, is that the media are PAYING Corey to give reports on this fiasco. He is a stupid little so & so, who is selfish & wants his own way. It has now escalated to Corey have his own agent, & they are planning a series of parties around Australia. Have a look at the photo of this "cool" dude! The link will give you more info. http://www.news.com.au/adelaidenow/story/0,22606,23106739-5012985,00.html
5 responses

• Philippines
25 Jan 08
Hi jennybianca! I pity his parents for having to go through this. However if they keep on covering up for their son and not discipline him, I guess he will have more of this kind of behavior in the future. As you have mentioned he showed no remorse and is planning to have more parties. Then I do think that he is selfish and inconsiderate. Just my thoughts. Take care and have a nice day! :)

• Australia
25 Jan 08
Yes, his parents kept saying that this is so unlike Corey,. I can't beleive that. He would have been showing all the signs of irresponsibilty before. And he's not getting any better.

• United States
26 Jan 08
Oh my goodness. How insane is that? I haven't heard anything about Corey here in the US. But then again, I've been sick in bed. All I have to say about this young man is, how foolish. Unfortunately, something bad might have to happen before he will learn any kind of lesson. His photograph is less than impressive.

• Australia
26 Jan 08
His image was also less than impressive.. worse in fact, he wore no shirt.

• United States
25 Jan 08
I guess with everything else going on in the world and in our own country, that hasn't made the front of the news. Sometimes if I search for odd news, things like that pop up. If I were his parents, I would begin thinking about military school. : )

• Australia
26 Jan 08
Yes, military school, or a survival camp run for certain types of teenagers!

• United States
25 Jan 08
That hits a sour note with me as my daughter who was 40 years old at the time charged $18,000.00 dollars to my charge card for jewellery from an online (QVC) store. Her excuse she was bored and I was supposed to die anyway. No remorse there!

• Australia
25 Jan 08
Ah Corey ... really this whole story just sounds like it was a bad B-grade teen movie. Firstly I really feel for his parents and neighbours about the party. I know I wouldn't have been impressed if it was next to me. Originally I blamed the parents for raising him that way but if they had a solid relationship then Corey would have gone home instead of running away afterwards. Secondly I'm not too impressed with the media regarding this. Because of the way they have portrayed Corey he's now a "hero" among 15-18 year olds. They want to know him, go to parties with him and ulimately be him. It won't be long until another Corey wannabe appears on the front page of the paper. I don't agree with anyone giving him money for his story or to pay him to host a party but I do agree with him having to do community service to pay back the $20,000 money that the tax payers forked out for the police to come out. I don't see why my money has to go to towards someone like him who has no regrets for what he's done. I'd get him to do Community Service to pay back his debt.