How much do you spend yearly on bags?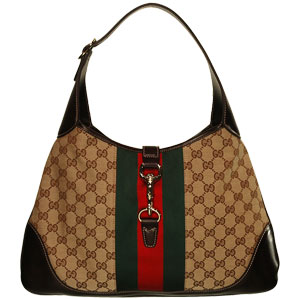 Jordan
January 26, 2008 6:19am CST
I love bags and i cannot get enough from them, but still i wont pay like a 1000$ on a bag.what about you?
6 responses


• United States
5 Feb 08
I love bags as well, but I would never spend anywhere close to a grand on a bag. I usually make my bags or buy vintage bags from thrift stores. If you are careful and spend time you can find some good deals, there are also so some good deals in consignment stores and boutiques.

• United States
4 Feb 08
I don't like spending more on anything if I can help it. Sometimes there is a great deal, on a bag that I just have to have, and I'll spend it, but I really don't like spending anything over $10 to get a new bag or purse. Just doesn't seem like a great idea to me. I mean, with regular wear and tear, it will just end up breaking anyway, so I don't want to spend hundreds of dollars on something that I will just end up breaking in the end.


• China
28 Jan 08
Well,it's diffcult to say.i'm a little odd.when i find my favourite bag,i'd better buy it.or else i will think it everyday and at last i buy it.so it is hard for me to have a plan about the money