Tekken 6 - For the Playstation 3 and Arcades 2007-2008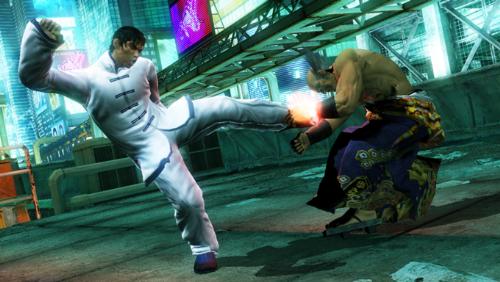 United States
January 27, 2008 6:05pm CST
For how long I've played Tekken the latest one is soon to debut in the U.S - here in San Diego we don't have the game out yet - it is a slow process and still TBA for this year. So far other countries such as Japan already have the game out for the PS3 and Arcades. So far many tekken players have advanced and learned the moves, combos from the previous series of Tekken - Tekken 4, 5 and Dark Ressurection. I'm waiting for it to debut for the Playstation 3 - once that is out I will purchase it. For now when I have time I still play Tekken 5 on my PS2 and Tekken Dark Ressurection for the PSP. Are you ready for Tekken 6?
4 responses

• United States
29 Jan 08
I just hope it doesnt come out somehow for the 360. Im still steaming over the fact that Devil May Cry and Assassins Creed went multi-platform after the companies freaked out over the PS3's expected failure back in late '06.

• United States
29 Jan 08
Youtube has already posted the PS3 version of Tekken 6 - it's already in Japan - just not here yet.

•
7 Sep 09
i was just thinking about going to preorder tekken 6. i went to watch the unoffical undergdound tekken tournament w.t.t, (not the namco one) it was intense. the wireless hori arcade stick is costly. i still want the limited edition badly but might have to get the steel box. http://www.gamestock.co.uk/tekken-6

• Philippines
18 Feb 08
I've seen Tekken 6 since it's already out on our arcades but unfortunately, I haven't had the chance to play yet since the lines are so long from morning til night! It's really amazing!!! The characters look so realistic already.

• United States
28 Jan 08
Man so they still have tekken? Gosh I remember Tekken 3. Well when you get the PS3 man bring it over - I'll play you Tekken 6 hehe you'll probably kick my butt though - I hope they have Guitar Hero for it though. See you then homey!