lets drink to that....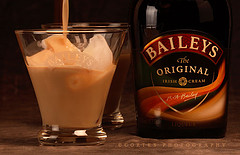 Philippines
January 29, 2008 6:51pm CST
people drink in all kinds of reason... some drink when celebrating something, such as birthdays, weddings, anniversary. some drink becaase they want to relieve stress some drink when they have problems.... specially love problems. some drink becuase they are addicted to it. do you drink? how often? beer? cocktail? wine?i drink occasionally and very few, but i like to have a light beer or a shot of baileys. i also like shirley temple.
No responses