Do you play games?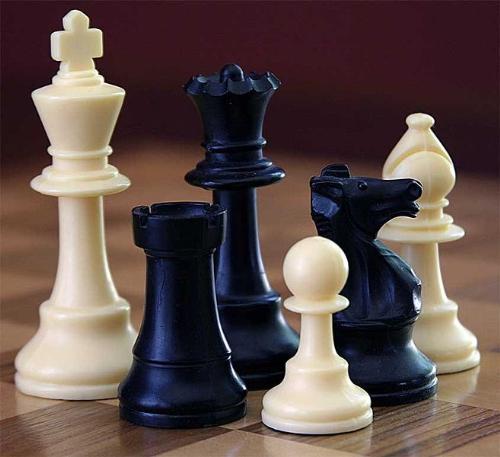 United States
January 30, 2008 3:43am CST
Do you play online games and if so where are your favorite places to play?I love the games at:http://www.arcaderex.com http://www.pogo.com http://www.candystand.com
8 responses

• United States
31 Jan 08
When I have the time I like playing online games sometimes they are with friends and family I like playing pool and dominos and I know it might sound childish but I like going to neopets and playing the games on their.

• United States
31 Jan 08
I think that is why I like them because they don't take alot of thought processing to win. I do believe it does reduce my stress level alot. I totally get tensed up when trying to play certain games that take alot of strategy and brain power. I guess there is a little kid in all of us.


• United States
30 Jan 08
I do occasionally play games on line. I have found 2 sites that I like. The first one is ninjakiwi.com. I like the variety of bloons games. Another good one I found is gamesville.com If you like blackjack, they have a wonderful game. It's called majic 21. It's addictive.

• Brazil
31 Jan 08
Well, the best one in my opinion is that RPG like Adventure Quest, at www.battleon.com. In that game, you kill all types of fantasy creatures, buy stuff, learn techniques, get strong, kill more monsters, get even stronger, buy more equipment, access a new area and so on. It's addcting, but it gets boring after some time, so you need to drop it for a week or so, and replay. It's really well made and I do recomend all of you to take a chance on it. you don't need to download a single file. I hope you enjoy.

•
31 Jan 08
Oh yes, I love to play skill games online. I play my games on my own platform and the beauty of it is I get paid for having fun - even playing against my wife Veronica I'm getting paid. You can't get much cooler than that:) Check us out at http://www.playu2.com

• Philippines
31 Jan 08
Well I been playing on this site and its so good. - www.ultimatearcade.com

• United Kingdom
30 Jan 08
I love playing the old video arcade games you had in the 80s if you remember the atari games console? I love Pac Man, Asteroids and Space Invaders, I was very fortunate to come across adverbux where you can play these games and get paid for it too! But it's not the same using the keyboard, I much prefer using a joystick to play games and shoot em ups!

• United States
30 Jan 08
I play a few flash games/java games from time to time, but I usually just end up getting addicted to a single game and just bookmark it or something.

• Philippines
5 Feb 08
i play alot of online games. from kingcom, pogo, yahoo, aol.. and a lot more. i find rpg games addicting. i especially like games similar to dinner dash. i find myself getting hooked. i just love the hype. in king.com i love competing in multiplayer games sucha as jungle bubble.

• United States
5 Feb 08
I have not done that... competing in online tournaments or multiplayer games except at zone.com where I had a pretty decent rating in dominoes (over 2000 at one point) until I just didn't have time to play anymore. When I went back I just got crushed from people who play consistantly. Same with Cribbage. If you don't keep playing you definately lose your edge. Great post thanks.

•
5 Feb 08
Hi I am currently looking for online skill games beta testers would any of you like to test out my new games site, I would value some feedback details can be found in my profile under discussions thanks