New Doctor Ian Spoiler---February Sweeps are HERE!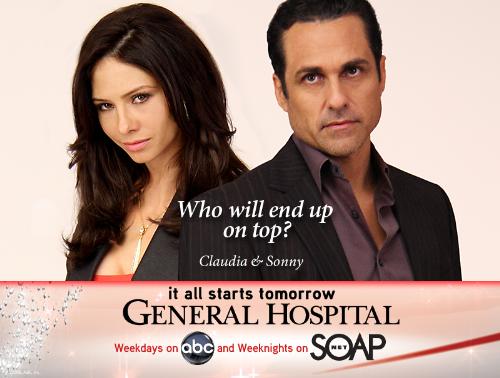 Canada
January 31, 2008 9:56am CST
Well the spoiler is: "if you thought Jerry was bad, Ian makes him look like a saint" Hmmmm I knew it. I just knew there was something 'off' about this guy. A little disturbing---I can hardly wait. Don't forget---February sweeps begin today--Sarah Brown is back as Claudia and a new opening for GH. I am a little excited, I hope they don't let me down...what do you all think???
5 responses

• Christiansburg, Virginia
1 Feb 08
The way the new doctor was trying to charm all the nurses I could already tell he is gonna be trouble. I also can't wait until Sarah Brown's return just to see if it's gonna be as good as they've hyped it up to be.

• United States
31 Jan 08
he looks slimey and the fact that he and patrick are all over that leyla chick is just gross.

• United States
31 Jan 08
Yeah, I figured he would be a dastardly dude. Oh what trouble awaits.

• Canada
31 Jan 08
I knew it also that he was too good to be true. I think he is the one with the Tattoos that Jerry is involved with.Yes I saw the old Carly returned playing Johnny's sister, I say Port Charles will never be the same, I also think she is going to be involved with Sonny.....lol, that's why they gave Kate the boot so to speak, seems like she might come across the Strangler, and no I dont think Coop was the TMS.

• United States
31 Jan 08
I am glad to see Sarah Brown is coming back. As for Ian - I can see that he is up to some thing just don't see where it is going to go. I see that the last responce thinks Ian is the tattoo guy - he could be. To me the tattoo guy had a lot of frekels and Ian didn't seem to. I know I look at it all. Maybe the shots of Ian weren't close enough to notice yet.