What would you do if?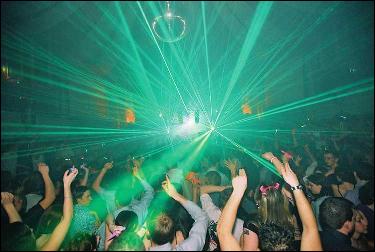 Philippines
February 1, 2008 4:24am CST
This is a "what would you do" kind of situation. This is based on a true event that happened to a friend of mine just last Friday. Let's call my friend by his initial M. Our school had it's sportsfest from the 21st-25th of January (Monday-Friday). Basically, it's a week long thing where the students get to take a break from all the school work and have fun participating in various sports activities. At the end of the week (Friday), after the winners have all been announced, there was a party. It was held at this bar called Metsa. It's like a drinking and dancing club. M went there with his friends. He had a couple bottles of beer and then started dancing off with a girl he knew from one of his classes. M goes out almost every week so it usually takes him a lot to get wasted, like 9 bottles or so. He didn't know how it happened, but the next thing he knew, he was waking up at a motel, his cellphone and wallet gone. When he told us about this we were all pretty shocked. He couldn't have gotten drunk from a couple of bottles. The last thing he remembered was the girl he was dancing with passing him her drink, which was a margarita. After that he couldn't remember anything else. He thinks that the girl may have spiked his drink. We think the same thing too. So now dear mylot readers, I have two questions that are in need of advices. One is Do you think that the girl really spiked his drink? If your answer is yes, please explain why. Second question, what would you do to the girl if ever you saw her again?
4 responses

• United States
1 Feb 08
I would not worry about seeing her again. I would be at a hospital getting my blood checked. From there I would know for sure had the drink been spike. Thinking of what if can get people into trouble. just forget about the wonder and go t the hospital. yes the woman spiked the drink. Why your wondering because you clearly said she gave him a drink and he lost touch with the world after that. :)As for seeing her ever again it would not be on the top of my list. Why because for me to drink from another person in this day and age. it would mean I made the stupid move. I would never take an open drink from anyone. Buy it for me and i'll get it from the bar. :)

• Philippines
1 Feb 08
I think he wouldn't agree to a blood test. He hates hospitals. But he did get lots of rashes on his arms from it, confirming that maybe his drink really got spiked. He knows the girl from one of his classes and thought he could trust her. That's why he accepted the drink. All I'm saying is, good luck to the girl if he sees her again.


• United States
1 Feb 08
It's possible that her drink was spiked and that she could have been the intended target of someone else. Maybe some guy bought her a drink, or sent one to her table, hoping she would drink it, and then "take care" of her when she passed out. It would be kinda dumb to spike the drink of someone you know, then steal their wallet and cell phone, knowing you would be seeing that person in class. So to answer the questions: 1) Maybe not; 2) Ask her if she got home all right the next time he sees her, and explain what had happened. If she did knock him out and rob him, she'd probably start to feel really uncomfortable and possibly say something to give herself away.

• Philippines
2 Feb 08
i think your friend was spiked... because we can read it between the lines of your story. but on what to do.... there is nothing you can do about it. i think M learned a big lesson now here. he just have to be careful the next time. i am a singer and i just dont drink something that a costumer gave me. i may show him that i put the glass near my lips but will not take a sip. just tell other friends on what happened and tell them to take care too. there are a lot of this kind of people out there.