kakashi real face

Morocco
4 responses

• Philippines
7 Apr 08
hmm, i think their is something he wants to hide, maybe in the later part where, when they will have a serious fight with tobi (obito).

• Philippines
21 Feb 08
Maybe there isn't anything much different about his face... Maybe they're just putting some meaning that there would be something different with Kakashi sensei's face but in actuality, perhaps there isn't =) IMHO.

• Murfreesboro, Tennessee
2 Feb 08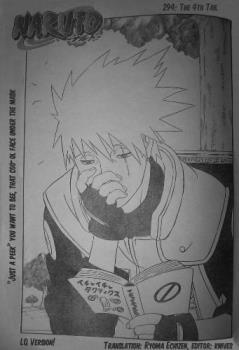 As far as I know, they still haven't revealed it. There's that episode with the kids trying to get the mask off, but they fail. On one of the manga covers, the author gives us a "peek"... Kakashi has his mask off but is holding his face in his hand while reading, so you still don't really get to see it. I expect eventually there will be an artbook with his face in it that will sell like 10 billion copies or something. :P

• United States
2 Feb 08
I seen that episode and Kakashi never reaveled his face. He had a mask under a mask.