Do you want to give up?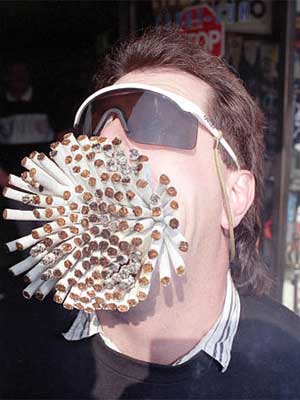 Italy
February 2, 2008 4:01am CST
How to give up smoking? I think that it consists in your mind. What do you think about it?
1 response

• United States
2 Feb 08
I have heard people say all the time that it is the hardest thing that they will ever have to do to quit smoking...but whenever my mother tried to quit smoking and trust me she tried everything..cold turkey candy everything...and nothing would take the urge away until she tried something one day...I had a warhead(the sour candy)and she ate it and it killed the taste in her mouth so therefore she didn't have the urge anymore and ever since she has started eating warheads she has cut almost completely out of cigs!