Love and Life...THE RIGHT DISCUSSION...PLEASE DISCARD THE OTHER ONE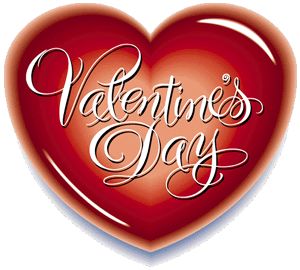 United States
February 2, 2008 6:45pm CST
With Valentine's Day fast approaching, first I'd like to say HAPPY VALENTINES DAY TO EVERYONE!!!! Now to the discussion. What is your best and worst love story in your life? Have you found your Mr./Mrs. Right or are you still looking? My best love story was meeting my Hubby. At a time when I was alone and untrusting of men, he came into my life and showed me that there are still good men out there. We have so many things in common and never get tired of spending time together. Alot of ppl don't know him and there for think he's alot different then he really is but I'm happy with him and very glad that I found him. My worst love story was some 18 years ago when I started dating a guy. It got pretty serious and we talked about marriage. We'd been together about 4 years and were talking of marriage but then I had alot of hesitations in it. Thank God I did b/c I found out 5 years later that he'd been cheating the whole time we were together. We split up and I got my life back. My biggest regret is all the time I wasted on him and that I lost all of my friends as they were the ones he was cheating with. So, what's yours? Sorry about the double posting but messed up using wordpad to type it up. **AT PEACE WITHIN** ~~STAND STRONG IN YOUR BELIEFS~~
8 responses


• United States
4 Feb 08
Happy Valentines to you too. My wedding anniversary is on February 15th ,so is easy for my husband to remember. The best thing that has happened to me has been to meet my husband of 22 years since we are both very happy and we have a wonderful family. The worst thing that happened to me was that I also wasted my time with a man that didn't deserve my love. Well, I guess everyone probably has a similar experience.

• United States
3 Feb 08
Happy Valentine's Day to you, too. I'm not an incurable romantic, but there is a still quiet place within each of us where we know what is true and what is not. So although no married couple lives through live without ever disagreeing, if hubby and I ever get annoyed with one another, there is a feeling that comes from deep within that says "Stop!" Your are just quarreling with your own self and that makes no sense. So we stop. One has to listen to that little voice. Last night we saw on TV the story of a husband who was hiding rat poison in his wife's food over a long period of time, and she knew he was doing it but when the police questioned her, she never told them of her suspicion. She wasn't listening to the truth! That was her worst love story! Fortunately, I don't have any stories like that of my own to tell! Just that I found the right partner for all of my life and we are at peace. I wish the same for everyone.

• United States
13 Mar 08
Hubby and I have little spats but never fights. We've been together 8 years and have faced some tremendous problems so I think we are doing good. I waited 6 years before I was ready to get married...I figured if we could make it 6 years and still be happy and together then I was ready. It was the best thing I ever did. The woman in the tv story was choosing to close her eyes to the truth. What's sad is there is actually ppl like that out there. Thanks for responding!! **AT PEACE WITHIN** ~~STAND STRONG IN YOUR BELIEFS~~

• United States
3 Feb 08
I just posted my own discussion this morning with my tribute to my hubby. He is definitely the best thing that ever happened to me. The worst would be the jack... I dated before him. We were together a long time as well, but I was afraid to leave, he was abusive and threatened my family. Long story short, I don't regret it though. Without having dated someone like him, I may not appreciate the wonderful man I have in my life now... my husband.

• United States
3 Feb 08
Thank you for The valentine wish, and Happy valentined day to you too..The worst love story was when i met this man I will call "Bill",i was divorced and alone and very sad..I felt so alone in the world...Anyway this friend introduced me to him and set up a time for us to go out with them..and i would meet this person..He started out nice but instead of seeing all the red flags i ended up marrying him...Oh My God what a horrible mistake.He had lost his wife to cancer..I assumed since he had been married to his wife that had passed away for 27 years that he must be a nice guy..He was a huge control freak,he watched everything i did and he was critical of every move i made..His grownup children hated me because they did not want him to meet or marry anyone..He made my life a living hell..I finally just throw him out before i began to despise him..He was capable of being nice but he wasn't, he wanted a very meek, wife without any say in anything,I soon found out that he had ran around on his wife for years and she probably got cancer from all the stress she lived under just being with this horrible man..The entire thing lasted around 2 years and the happiest day in my life is when i got rid of him by making him leave...I totally regret this mistake and cannot even imagine how i could have ever liked him in the first place...When i think of him whoch i try never to do i shudder....

• United Kingdom
3 Feb 08
Don't you just wish that there was an edit button! Easy mistake my friend, I suddenly thought I was seeing double and I haven't even had a drink tonight LOL! Following on from my last response, I think in 36 years of my life I can probably count the amount of V Day cards I received on one hand. I met my ex on 14th February, 2003 so no cause for celebration there! I am very happy single so I won't be wasting any money on cards, flowers or chocs, I think shops exploit the day and it's far too commercialized, notice how flowers go up in price on the day, very crafty! Sorry to be a kiljoy on your great discussion. But nevertheless happy V day my friend!

• United States
13 Mar 08
LOL I do wish there was an edit button along with a delete button and a block button LOL I never did alot on Valentine's Day although I usually buy Hubby a card, me a stuffie and make us a cake. I don't go for the whole roses and chocolates. !!HAPPY ST. PATRICK'S DAY!! **AT PEACE WITHIN** ~~STAND STRONG IN YOUR BELIEFS~~

• United States
6 Feb 08
Happy Valtines Day to you and your to don't really have a love story worth saring sorry