Please Can You Help My Sister Get Her Dream Wedding.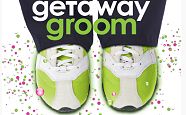 February 4, 2008 6:33am CST
Here Is Her Plea. Hi my name is tracy and i really hope you have time to read this and vote for me and my partner paul to win our dream wedding day. Our local radio station Ram Fm have been advertiseing a competition with a £30,000 wedding as the winning prize. This competition is called "Getaway Groom"Out of the hundreds of applicants it has been dwiendled down to only six. These six couples have now only one week to get as many votes as possible. Me and my partner are one of these couples and we need your help to get as many votes as we can, to get one stage closer to our dream wedding. We have been together for 5 years and have 3 children that alwys come first. So have not been able to save up for a wedding. We want nothing than to become husband and wife and this way it will happen alot sooner than expected. Voting starts on Monday 4th feb at 8am and finishes Monday 11th Feb. You can vote for us by going to the Ram Fm website. http://www.ramfm.co.uk/article.asp?id=552856 It is free to vote this way and you can vote as many times as you want...Please vote for Paul Jenkins and Tracy. The two couples with the highest number of votes, then go onto the next stage of the competition. On valentines day the two grooms meet at a designated spot in Derby town centre, they are given £100 each and have to get as far away from Derby as possible in just 24 hours. The groom that gets the furthest wins the wedding, which takes place on 20th March (yes, next month). In just a months time with your help i could be one step closer to becoming Mrs Jenkins. Please vote for Paul Jenkins and Tracy. Thank you so much for takeing the time to read this messege. Emma and Tracy.x
1 response

• United States
4 Feb 08
I have no problem voting for anyone. I don't want to put my email there. Is there any other way to help you out?

•
4 Feb 08
thank you very much for trying if you can just mention it to anyone you know and see if they will vote then you will be helping out alot.

• United States
4 Feb 08
Your very welcome. I will see how it goes here first. I just don't want my mail full of more spam mail. It's nice to see the guys trying to win. I would love to win on Good Morning America. :)

•
7 Feb 08
Thank you, its a long shot but we are all trying our hardest for her this is to good of a chance to miss out on.