My only published photo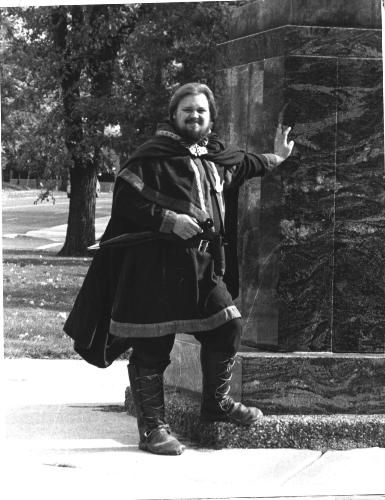 United States
4 responses

• United States
8 Feb 08
Why is it named The Viking... Am I missing something? It's kind of snapshotty, reminds me of the photos my family used to take when I went to like Disney land. You know. Hey! It's my daughter, next to Epcot.

• United States
11 Feb 08
I was just learning how to do all this photography stuff. It's called the Viking because he is dressed in Viking outfit and part of a group called Viking Age Club & Society. I had more on this, but for some reason the discussion wouldn't go through so I just shortened it.


• Canada
7 Feb 08
Nice picture, I love black and white photos. I just got the coolest camera, it is digital and has a black and white option. I bought the camera for the business but I spend a lot of time playing with the features on it. I have this great pic of one of my cats sniffing the camera, it is b/w and all you can see is his face, great pic. I took a pic about 10 years ago of my old dog snuggling our then kitten in b/w and everyone loves it, the local photo shop asked to use it in their store. I would post them but they are on my other computer, business camera goes with the business computer.