Well Jaosn 'Blew Off' Sonny Today!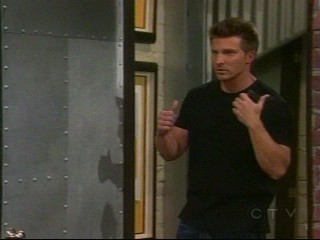 Canada
February 7, 2008 7:36pm CST
to go meet Elizabeth. I don't think he has ever walked out on Sonny like that before for ANYONE. Go Liason! Wasn't it priceless seeing Sonny sitting there and hearing him say 'we're not done yet'? Looks so great on Sonny, don't you think? Now maybe Sonny will know what it feels like! At least Jason was polite about it and never exhibited the rudeness Sonny has been showing lately!
6 responses

• United States
8 Feb 08
why can't Jason just leave the business and have a normal life? I am so fed up with that whole mess. Now Sonny has to find out he slept with the mob queen..

• United States
8 Feb 08
I am so glad. I used to like the Sonny/Jason team, but lately Sonny has been a jerk. I think it's about time someone put him in his place. Jason needs to stand up and be his own person, not the lackey he used to be for Sonny. He is more level headed- he should be the boss.

• United States
8 Feb 08
Jason is so calm and collected and cool all the time. I sometimes wonder if he will eventually snap. He was so funny to see Sonny sitting there with the look like "wait a minute, I am not through" or "how dare you leave".

• United States
8 Feb 08
WoooHOOO!! That makes the second time. I dvr'd it but I haven't watched it yet! Looking forward to it now!

• United States
8 Feb 08
I look forward to watching it tonight! Good going Jason! All Sonny does is make Jason do all the work while he does all the women chasing! Wonder if that means there is going to be a split between them and Jason teams up with Johnny...

• United States
8 Feb 08
That was the best part of GH yesterday! Its about time Jason stick up for himself. I used to love Sonny and the last year his character has changed so much. Jason needs to tell Sonny where to stick it.