friend.........:o)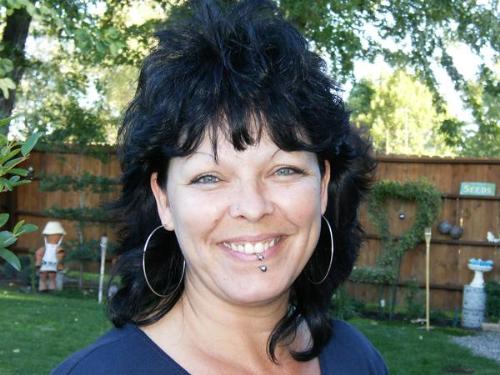 United States
February 9, 2008 12:22pm CST
I need a girlfriend, yep just someone to talk to. I've wanted one all of my life, and I've tried to have a close friend, but it never works out. How in the world am I suppose to find someone honest, loyal, and just an all around nice woman?
4 responses

• United States
9 Feb 08
hello. well i can be a great girlfriend. i too never really had a close friend, i move alot. im sure there are plant of nice, honest, loyal women out there. . . but i guess its alot harder done then said. haha i sent you a friend request. so anytime you need to talk, you can always chat it up with me. =]

• United States
9 Feb 08
Thank you....... I know it's not that easy to have a friend, and I guess I'm okay with that, just would like to chat with someone that won't miss treat you and be real. ;o)

• United States
9 Feb 08
well you can always chat with me. if you want i can give you my email address. no its not easy finding someone real.


• United States
14 Feb 08
You have come to the right place for friendship Marilyn, just com on in and kick up your feet and sit a spell You will be laughing and crying in no time at all.

• United States
14 Feb 08
Amen, Sister, I'm in this for the long-haul. :o)

• United States
14 Feb 08
Marilynlynn, there are more women on this site than you can shake a stick at! And most of us would be here for you, to listen and advise, to help and comfort, than you could ever imagine. All you have to do is ask. Put yourself out there. We're here and listening.

• United States
14 Feb 08
Thanks Nova, I've actually figured out, that you're a good friend already. I'm here for all you guy's too. That's just soooooo cool. :o)

• Australia
14 Feb 08
Hi marilynlynn, Well here's a thought that might help - find a decent gay guy to confide in, they seem to have a penchant for emotional empathy without stuff like jealousy or monthly mood swings to contend with (not that I'd know about stuff like that). It's just a passing thought - you might find that having a close friend like that brings new perspectives into everyday issues that another woman might miss entirely. Supposedly men are from Mars and women from Venus - does it matter where those guys come from if you speak a similar dialect?

• United States
14 Feb 08
Nope, we are all Gods children. Thanks dodoguy! :o)