Borderline Personality Disorder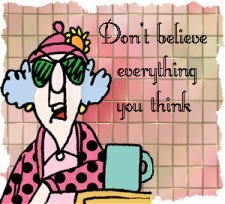 United States
February 9, 2008 3:02pm CST
Well, it has been confirmed, finally, that I have borderline personality disorder, and not bipolar. Well technically, I have an Axis 1 of major depression and an Axis 2 of borderline personality disorder. I'm looking to find some people here on myLot that have BPD that I could "speak" to about the disorder. I was originally diagnosed as bipolar, so all of the information that I looked up was for naught. Now I'm looking for the quickest way to get the most important information, from the people here that have it. I just finished up a partial hospitalization program and this is going to be my first week without structure. Although I do have a lot of MD/therapy appts. scheduled. So, I guess I'm just looking for some support to get through this week at least. Any help would be greatly appreciated.
5 responses

• United States
9 Feb 08
I am wondering how you found that was what you had. I know someone will be along to answer. She was speaking to me about her having this. I have bipolar as well as something I can't pronounce let alone spell. LOL I do hope your going to be fine.

• Turkmenistan
17 Feb 08
I have so much information about this disorder. When I was first diagnosed I would look up information on the internet and print it. Then I would lay in my bed and relax and read it. I still have most of that information now. I will give you some links. Hopefully they are all still good, as some of them go as far back as 2002. I will give you the ones that I know are good first. Now the first one that I want to give you has a lot of good information, but it is mainly for people who know others who have BPD, It has been very helpful for me. http://www.bpdcentral.com. http://www.bpdsanctuary.com. http://www.psychdef.com/bpd.htm. For the rest of the sites, you can go to them and just type in the name for information. http://www.webmd.com. http://www.mayoclinic.com. http://www.wikipedia.com. http://www.psychologytoday.com. If I find more, I will post them.

• United States
18 Feb 08
Thanks a lot. I just peeked at them all. I had the first one. The second and the third don't seem to work anymore. The others still work. Well, I couldn't check webMD, because my computer doesn't like webMD for some reason anymore. Do you have any resources for DBT? I need to find someone for that. What about books instead? Maybe audio tapes/CDs. Maybe there are VHS/DVDs out there. Whatever helped you, I want to know about. I'm like a dried up sponge, and you're my water. (OK, that was a bit much. Sorry, got a little excited).

• Turkmenistan
16 Feb 08
Well hello there and welcome to my world. I was diagnosed with BPD in 2002. I had an idea that this is what it was and then it was confimed to me. I have been studying this disorder for more than five years. I am also doing a lot of self-help work to better myself. This is the disorder that the Psychiatric field wants nothing to do with. People hear my diagnosis and they back peddle away from me so fast that it is offensive. I have come to expect it now, so I do most of my healing at home. If it were not for God helping me through this, I do not know where I would be. He has given me the guidance and strength to endure it all. There is a wealth of information on the internet, but I am hear for whatever you want to talk about.

• Finland
28 May 08
I'm not sure if I have this or not. I can go through extreme emotions too, like simple things make me really happy, just if the day goes 'well', and then if its something small that goes off plan, it makes me really depressed. Like if a friend doesn't show up, or I don't get what I expect. I get into a really depressive, sad mood. But otherwise, when I'm happy I can be quite hyper and extremely euphoric. Is this part of BPD or another mood or emotional disorder?