I like dholphin do you like it ?????

Kottayam, India
February 10, 2008 5:39am CST
Most of the people love pets and some of them sleeping with their partners, but some of them in their bed room. What pet you like most. why ? is it sleeping with you or near your bed/bedroom/outside.Pl.discuss.
2 responses

• Philippines
10 Feb 08
Well, I do like dolphins. They are really cute! But I don't think I would keep a dolphin at home even if I have had a really big pool. I like dogs and it's okay with me if they sleep in my bedroom, but not necessarily on my bed.

• India
10 Feb 08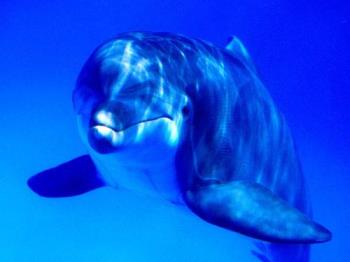 Dolphins are really cute but its not possible to keep it as a pet in the home. Right now i dont have any pet but i would like to have one. It finds sometimes to look after your pets if are going out of the town