Do you still listen to FM Radio?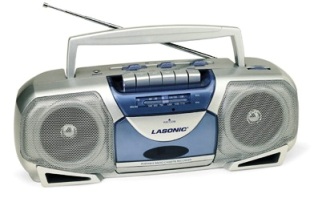 Philippines
February 10, 2008 6:30am CST
With all those MP3 players and iPods which can store as many songs as you wish, do you still listen to FM radio stations? In my case, I still listen to local FM radio stations from time to time. Some of the songs they play over the air are not stored in my iPod. How about you? Do you still listen to local FM radio stations? Or do you just play the songs stored in your iPod or mp3 players when you would like some music?
8 responses

• United States
20 Feb 08
Yeah, I listen all the time. The commercial stations aren't much good (though I listen to a couple of the rock stations now and then). But there are a number of good public or college radio stations in my area. These are the stations I listen to almost all the time. I really wish iPod would make a model with an FM radio. I hate the idea of having to spend another $60 or so to add a radio to my iPod.


• United States
14 Feb 08
yeah i totally agree..gadgets are lurking from everywhere...they are very helpful yet i still listen to FM radios..:) its always good to look back where everything started:)

• United States
11 Feb 08
Only when we are in the car. If our stack of CDS have beenb played over and over again, we switch to the radio and listen to the songs being played.

• Lithuania
11 Feb 08
Hi! I listen radio only in the morning, it helps me to wake up but otherwise I don't like radio.. I love hard music but hard music radio station work for some time only in my country, so I can't find out, which way the wind blows sitting all day, I haven't lot of free time.. At work I have record-player where I can listen all I want (my music records), so I don't need listen to radio. When I go somethere I listen my Walkman:)

• Philippines
11 Feb 08
yah i still do.. music in the radio is still good though, except for the fact that we have now a better technology that's why we set them (radio) aside..


• Philippines
10 Feb 08
Hi there! I agree that there's a lot of gadgets these days and I admit that Im one of those addicted to those. But honestly, I still listen to FM radio you know, when that mood strikes like if I want to make emote LOL. Because I dont have sentimental/love songs in my gadget..So there. How about you? What will happen to those DJ's that has gorgeous & modulated voice? hehe