Why do Pein and Naruto look so much alike?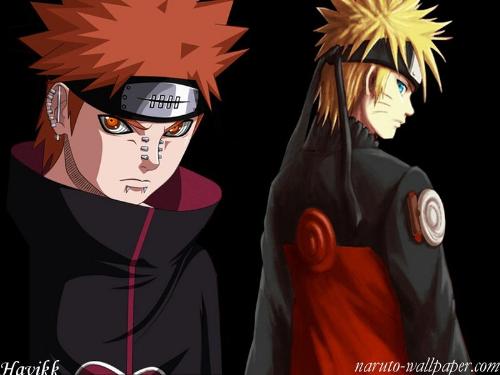 United States
February 12, 2008 7:20am CST
Check out this picture, why do they look so much alike? Is there some sort of relationship between them two?
6 responses

• Bangladesh
15 Feb 08
It's just a coincidence that naruto looks alike to pein. And it has also been proven that naruto is the son of the fourth hokage.

• Philippines
21 Feb 08
Really?! I didn't know that! Where was it proven? In what episode???

• Philippines
7 Apr 08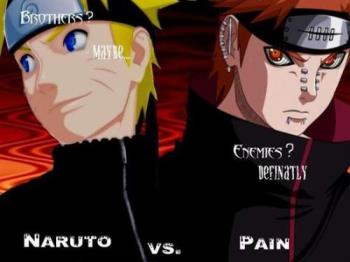 naruto and pein is somewhat related to each other, remember that naruto's mom (kushina) is from the rain country? and maybe he could be someone closely related. like a brother or so. i say that because jiraiya figured out something about pein. not just because he's a pain in the*tot* but, really he might be naruto's relative.

•
16 Feb 08
Yeah they look alike minus the peirceings or what ever but I do not think they have any association at all whatsoever maybe Kishimoto wanted them to look alike I really don't think someone who could create the whole naruto series lacks Imagination Maybe he intened for that but then again I could be wrong but yes the do look similar not the same though

•
16 Feb 08
Yeah they look alike minus the peirceings or what ever but I do not think they have any association at all whatsoever maybe Kishimoto wanted them to look alike I really don't think someone who could create the whole naruto series lacks Imagination Maybe he intened for that but then again I could be wrong but yes the do look similar not the same though

• Philippines
12 Feb 08
Pein (a.k.a Nagato) is using his friend Yahiko's body in that picture. Pein is originally has long and dark-hair. The similarity that they do have is they were both trained by Jiraiya and both fit the prophecy the Great toad gave Jiraiya when he was still a jounin, that one of his students will be powerful and either he's going to be a saviour or destroyer of the world. I'm reading the latest Sasuke vs. Itachi heeheehee ^_^