What " Aphrodisiacs" are You Going to Use to get Your Valentine in the Mood?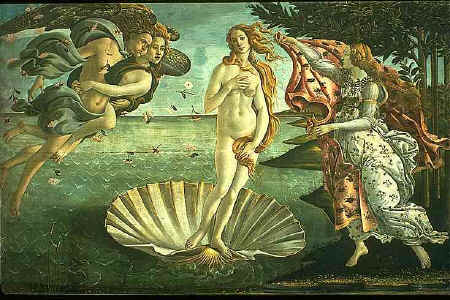 United States
February 13, 2008 11:42am CST
I am sure we are going to be bombarded with valentines day posts today and tomorrow. So I thought I might as well get mine in there as well... I want to know what aphrodisiac everyone is going to use to entice their Valentine into the proper state of mind for the Holiday. What are you going to use to seduce that special intimate mood? Is it chocolate and strawberries, perhaps you are more like myself and lean towards Champagne, oysters, candles and Barry White tunes? Are you going to pamper with bubble bath and rose petals... The name aphrodisiac derives from the Greek goddess of sensuality: Aphrodite., so with that said I am calling all Goddesses and Gods to answer my inquisitive nosy mind.
8 responses

• Canada
20 Feb 08
Ok, so Valentine's in long gone now, but I will tell you what I did to get my love in the mood. First, I bought her a box of chocolates from Laura Secord, which are her favorite. I made her a beautiful dinner of chicken dijon, ate a very tempting candlelit dinner, with a simple dessert of Strawberry Cheesecake icecream, which is also a favorite of hers. I ran her a bubble bath with her favorite bubble inducer, lit many candles and hopped in. I then pampered her with a foot rub while still in the tub, and after we were out I gave her my very best pedicure, which she enjoyed. I took her to the living room and put on a very nice movie, lit a few more candles and cuddled under a blanket. Let's just say she was oh so very pleased with me. Oh..and by the way, I'm single...hehehehe. The above was done by myself, for myself. And I must say that I love myself now more than before :P Take care :o)

• Canada
21 Feb 08
hahaha...I'll bring the chocolate and make you my valentine next year baby *growls seductively* LOL



• United States
14 Feb 08
rotflmao :)) you could always pull a Goodie and convince your husband he has a headache, give him a couple of Tylenol PM's . After he is sound asleep . light a couple of candles in the bathroom, draw you a nice hot bubble back and relax by yourself :))) Sounds like a rather nice ending to valentines day to me :))

• United States
15 Feb 08
Dangalate it all any way I tried MummyMO:)) Hope you had a wonderful day Any way :)) Kiss Sweetie.


• United States
14 Feb 08
ElicBxn :)) I could have predicted you would say that :)) Hey kitty cats need a happy Valentines Day too... Just ask my poor snipped tom Anakin. Happy Valentines Day My friend :))

• United States
14 Feb 08
How neat is that! I am a farscape fan as well :))


• United States
14 Feb 08
Angel, I love this! And I've had Barry White in my head all freakin day! Oh, darlin, I can't get enough of your love babe, oh, I don't know why, I don't know why, can't get enough of your love babe.....etc, etc. All day! Actually, that's quite a good aphrodisiac for me, but, hey, virtually anything is an aphrodisiac for me, isn't it? All I need is the slightest suggestion, and I'm off like a rocket! So, I don't think I could be denied tonight if hubby was in a body cast. He's in for it, that's for sure! I'm trying to get to writing a poem, but these discussions and my PMs and my responses to my own discussion are keeping me busy, busy, busy! But I'm working on it, and expect to have something by tonight. Stay tuned.........

• United States
14 Feb 08
Nova what color is your hair? I am almost afraid to see what you look like for fear of finding myself :)) LMAO Oh I got mine in the wee hours of the morning this morning.. Read my response to Canada.... LMAO My husband called ahead LMAO I am tuned in Darlin.... Or is that turned on? HMMMM?

• United States
15 Feb 08
welllll, Angel,I'm tuned in and turned on and completely satisfied. I had a Valentines night to remember. And my hair is sort of brown, with lots of red, and when I'm in the sun, hooboy, the red shines out with a vengeance!

• Canada
14 Feb 08
I recently asked my lover what would work for him, and his answer was "a naked woman". Men can be so simple, eh? lol. For me, it's cologne. RAWR!!! My plans to please him, which will have to wait for another time, include some cherry flavoured lube, silicone finger extensions, and as a friend puts it, "going to Mexico". So the aphrodisiac I guess you could say are words... I told him what the "plans" are... now it's just a matter of the follow through. I can't wait! :D

• United States
14 Feb 08
rotflmao Nice "plan" you made me laugh just now. My husband called at his lunch break a few minutes ago. He works 2nd shift he told me to go to bed early so that he can wake me up when he gets home... LMAO I asked him why? he Said you know so maybe we can fool around it will be valentines day already ya know.... Rotflmao No aphrodisiac needed LMAO. He better make it worth my while tomorrow day time then! LMAO too funny men! I suppose since it meant that much to him that he had to call and ask I shall be waiting for him tonight with bells on :)))

• Canada
14 Feb 08
I have all sorts of fabulous "plans" with him, however, the follow through needs some work. I have decided to start telling him of my various "plans", that way there's a better chance of them happening.. I hope!

• Philippines
25 Feb 08
Just our love for each other seduces me. :)

• United States
25 Feb 08
Sometimes after you have been married as long as I have, your spouse needs a gentle push in that direction. It is nice to have a special night to let your romantic ideas play out. We all like to be treated like royalty on occasion it break the monotony of the norm :)) Thanks for sharing.

• India
14 Feb 08
wel thats a really nice suggestion u gave i would try that surely n tell u the results

• United States
14 Feb 08
I am very glad you enjoyed the post :)) welcome to mylot :))

• Philippines
14 Feb 08
perfumes- scents that can awake the senses and mystery that haunts fantasy