How dose one improve the distorted image of bats

Australia
February 14, 2008 2:49pm CST
Some people view bats as pests.Their image has been distorted I feel through movies and literature based on fantasy.At the same time, whilst providing entertainment,it appears to have tarnished the vital role they play in the worlds ecosystem. Ref:www.noahsark.org.au
4 responses

• United States
19 Feb 08
If bats weren't around we'd have plagues of insects. xD personally i love them, especiall fruit bats. I think they're really cute.

• Australia
19 Feb 08
They are sooooo cute..have not had a great deal to do with them,however a girlfriend of mine actually purchased a house because it had a huge bat colony ther which she wished to protect.She started a animal resue organization about eighteen years ago if I am correct,contributes most of her time for the animal cause.Her web site is very informative.I do think she has a soft spot for flying foxes.Only learnt three weeks ago bats are actually primates. Do have a fab day,cheers.

• Australia
14 Feb 08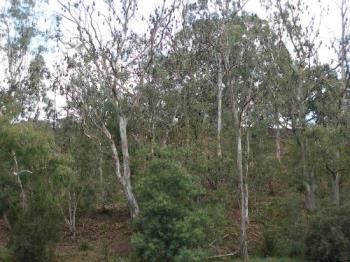 I was taken down to a local river not far from where i live and I was so surprised to see all the bats asleep in the trees and it was interesting to see there was a notice there that there was a $5000 fine and or 5months gaol for disturbing them, I am so glad they are now protected here... here is one of the photos i took across the river...


•
19 May 08
I love bats, especially flying foxes. Im a member of a wildlife organisation known as WILD LIFE ARC. I care for flying foxes untill they're able to be released back into the wild. When you get to know them thay are such fasinating little creatures, they clean themselves like a cat & have the same temperament as a dog. They love cuddles too. The sad moment is when you have to release them..because you've raised them from a baby & generally have them for 4-5 months. THEY ARE ABSOLUTELY GORGEOUS !!!!