Adding a picture when responding or adding comment...

United States
4 responses

• United States
14 Feb 08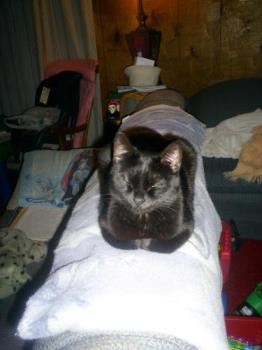 Yes you can post pictures by hitting the "add an image" at the bottom left hand side of the screen. I have just added a picture of my daughters cat.

• United States
14 Feb 08
well isn't that funny.. I now see that option.... I didn't see it before I added this discussion.. now don't i feel silly lol

• United States
14 Feb 08
Thanks for the BR and don't worry about it, I remember I couldn't find it at first either...:)

• Canada
15 Feb 08
I see you found your answer and you can see how to add an image now. When I reached the magical 500 number of posts, I had to sign out of mylot and sign back in again before I could use my new found privilidges of extra pictures and copy and pasting. Congrats on achieving 500 posts!

• United States
15 Feb 08
Thanks! Yeah I guess that is what happened with me because I know for sure I didn't see that darn little option before I posted this discussion! lol


• United States
14 Feb 08
I am interested in knowing the answer to your question, too. :)