cricket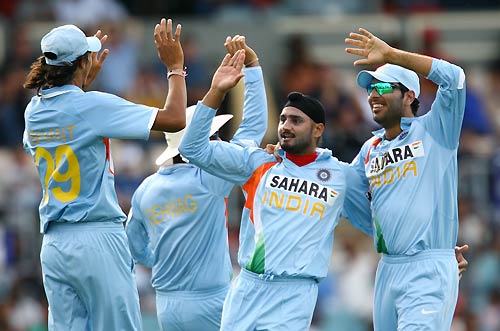 India
February 14, 2008 5:29pm CST
IS IPL going to change the looks of the world cricket?IPL has stormed the cricketing world where one can see the smoke in australian camp. Even a captain like pointing is asking cricket australia to permit him to play IPL. Adding to this their cricket manager saying that the players are not afraid to retair if they are not permitted to play IPL. By this we can understand the importance of IPL that is backed by the most richest cricketing board in the world i.e., BCCI. There should not be any doubt BCCI becoming most influencial after ICC in the world of cricket. We can notice this by the approach of players who are willing to join I.P.L. at the cost of their place in the team. I am curious to know about your comment? your's prasad.
1 response

• India
21 Feb 08
IPL has the recognition of ICC.The earnings for the players r very very huge.The agreement with the players is for three years.IPL has 79 matches to b played in 44 days with 8 teams.The earnings of different players r amazing.Indian one-day captain Mahendra Dhoni was in the Chennai team on Wednesday in a player auction for India's new money based cricket tournament. Dhoni was the costliest purchase, going for $1600,000, his base price is$400,000. Sri Lanka's Muttiah Muralitharan went to Chennai for $600,000. His base price was $250,000.Australian 'keeper-batsman Adam Gilchrist, who last month retired from test cricket, went to the Hyderabad franchise for $700,000.Sri Lanka captain Mahela Jayawardene was bought up by the Mohali franchise for $475,000, fast bowler Shoaib Akhtar went to Kolkata for $425,000. Akhtar's base price was $250,000. bowler Brett Lee was picked by Mohali for $900,000 while Australia captain Ricky Ponting was bought by Kolkata for $400,000.Ishant Sharma was bought by Kolkata for $950,000 and r Rudra Pratap Singh fetched $875,000 and was bought by Hyderabad.Sreesanth was bought by Mohali for $625,000. Mohali also bought India all-rounder Irfan Pathan for $925,000.

• India
25 Mar 08
It seems that you have collected more information. Pointing said that he was surprised of being sold lesser than Symonds.It is true that player are sold according to their form player who is in best form has got more money players with bad form didn't got as much money expected. Thanks for posting.