Which Pride & Prejudice Movie Is Your Favorite?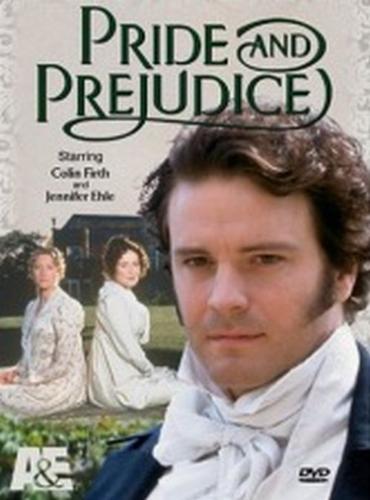 Australia
February 14, 2008 11:07pm CST
There have been a number of movies made on this famous novel written by one of my favorite authors, Jane Austen. I have seen several of them and I would have to say that my fovorite would have to be the Pride & Prejudice starring Colin Firth (who is a hottie in his own right) as Mr. Fitzwilliam Darcy and Jennifer Ehle as Miss Elizabeth Bennit. Not only did these two have great chemistry but Firth played off Mr. Darcy's prideful and distant nature to perfection and I think Jennifer played Miss Bennit with the perfect amount of spunk and fire that did credit to the character of Elizabeth Bennit that we read about in Jane Austen's novel. Plus, I found that Jennifer had a sparkling smile to her eyes that only added to the character that she played. I recently bought this movie and it's definately one of my prized possessions!
8 responses

•
7 May 08
To me there is absolutely no competition. It has to be the 1995 BBC version with Jennifer Ehle and Colin Firth. The stars had a great chemistry and they played the roles beautifully. In fact, all the characters did. When i read the book after i could easily see from the words on the page the characters in the book. It was also very good because they didn't rush it too much, they let the show go at it's own pace and included all the bits and pieces so you weren't left feeling a bit lost. I don't think you could make a better version of it! I like it too because the place they filmed as Pemberly is actually Lyme Hall/Park, which is near where i live!! The kiera Knightley version was ok, though it was too rushed and "hollywoodised" for me. Kiera Knightly is not a natural elizabeth bennet, she was too giggly and girly for me. And matthew mcfadden was a bit wooden as mr darcy, which is strange because i've seen him in other stuff and he's been v good. Oh well If you haven't seen the BBC version you have to, quick!!! It's brill!!

• Australia
8 May 08
Yes, I have seen this one and it's my favorite, which I think I stated above. I so agree with what you said about the Keira Knightly one being too rushed. I hated it because of that fact. I felt like before it even began it was over and they left out so much. It was ridiculous. Plus, like you said, the actors/actresses who were chosen for the parts just didn't fit. I all the actors/actresses who starred in the BBC version were perfect for their roles and they couldn't have picked a more perfect Mr. Darcy and Elizabeth Bennet. They were perfect!


• Philippines
21 Mar 08
I can't really choose which one is better since I'm just about to download the Colin Firth version but I can say that I LOVED the 2005 movie starring Keira Knightly! I have tried to read the novel when I was 10 but I failed to understand or comprehend the story so I hid it in my shelf, hoping that one day I'd understand it too, and there went the movie and I was inspired now to read it. And I am reading it. I liked the movie version because it made me understand the book in a very concise film and I loved the actor who played Mr. Darcy! I did see movies of Colin but I think Matthew suits Mr. Darcy better! Well this is in my opinion of course. I don't know, he just looks more vulnerable for me and better. haha! Oh well, I soo love Pride and Prejudice! =)

• Australia
21 Mar 08
I have to definitely disagree. Colin is a much much better as Mr. Darcy. The other guy looked wimpy and he was too skinny but that is my opinion. I didn't really liked the Kiera Knightly version because it went so fast. They skipped over major parts or just hurried through them. The Colin Firth one didn't do that and it took it's time. That's why I loved that one so much better. The one thing I did like better about the Kiera Knightly version was the ending and the fact that it showed them after the wedding. I thought that was really cool! However, the book ended with their wedding, as did the Colin Firth version....

• Philippines
12 Oct 08
Haha I finally watched the BBC version and I loved it! hehe The movie can't help but be rushed cause it was only 2 hours... so i guess it's understandable. i liked the Keira Knightly version because it was what made me love Pride and Prejudice, including now the book. But I agree with you, Jennifer is the better Elizabeth no doubt! haha I don't know, Colin firth for me was ok like Matthew. Haha but yeah, Jennifer was the better Elizabeth. hehe! =)

•
22 Feb 08
i like the newest one which staring Kiera Knightly.

• Australia
22 Feb 08
I don't know, I really didn't like that one too much because everything seemed to move so fast and a lot of things were left out. That wasn't the case with the one with Colin Firth. They seemed to take their time with it. Plus, I liked the actors that played the main characters better as well...

•
22 Feb 08
i have not really watched the one with Colin Firth. I tried to borrow a DVD from a friend but it wont work on our player. . . too bad But yea.. it was fast on the one that i saw

• United States
15 Feb 08
I do love Jane Austen, so I've seen quite a few versions of Pride and Prejudice. The version you mentioned is definitely high up there on my list! I also really enjoyed Bride and Prejudice with it's Bollywood take on the story! But I am a huge Keira Knightley fan, so I'm going to have to say that the 2005 version is my absolute favorite.

• Australia
15 Feb 08
I loved Bride & Prejudice, that movie was awsome! I thought the main girl was so beautiful. Actually, I heard that they named her one of the most beautiful women in the world. Of course, the main guy they picked to play Mr. Darcy's part was gorgeous as well :-P I also loved Naveen Andrews (who plays Sayed Jarrah on Lost) in it as well. He is so adoreable!

• Guatemala
12 Jun 08
I agree with SassyKittyKat, Bride and Prejudice was a wonderful modern adaptation of Pride and Prejudice. The actors did a great jod with their characters. Yes, Mr. Darcy was gorgeous and Lolita was beutiful and smart. The best ppart of the movie is the whole adaptation with the Hindu culture. That's what really gave the movie a good taste. I would recommend it to anyone that hasn't seen it.

• China
26 Nov 08
I like the 1995 edition. It is loyal to the original. The actors play very perfectly,such as Mr. Darcy's pride and Miss Elizabeth's prejudice.

• United States
9 Jul 08
Like you, the BBC version of Pride and Prejudice is my favorite. I think that Colin Firth in particular made a perfect Mr. Darcy --much better than the one who played opposite Keira Knightly. I think the BBC version was really good because it basically was the book. Very little dialogue, etc. seems to have been left out. Of coure, that is one of the reasons it is so long. The movie with Keira Knightly had great scenery and was beautiful to look at, but I don't think it really did the book justice. I know that a lot of people like the ending that shows Elizabeth and Darcy after their marriage. I think I read somewhere that that ending was only shown in the American version of the movie and that in Great Britain that scene was omitted because it didn't "play as well" there. Does anybody know if that is the case?

• United States
15 Feb 08
The version with Kiera Knightly is good, even though romance movies aren't my cup of tea...well not those sweeping gushy ones any way.