Hello everyone on mylot! Wanna my design by Photoshop.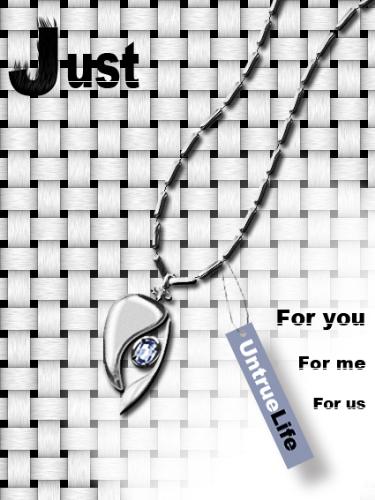 China
4 responses

• Malaysia
22 Mar 08
hi myfriend, i think u should do this on deviantart. and hm,,, i think its awesome! what version of ps u use? i prefer illustrator than ps, since im more to vector art, but sometimes use ps for my work if it needs to use many layers.

• China
22 Mar 08
Yeah,I used the PS 7.0 before the CS3 come out.Now,I like the Cs3. I think it's more quickly than 7.0. I'm not good at illustrator,actually,i just use the Ps.LOL,and i'm interest in 3D,but i have no time to studying it.I have not much more energies.So you like the design? or you would like to work for this? I mean the devertisement. I'm creay about it,tt is my dream.:P

• Malaysia
23 Mar 08
i like it, but hm,,, sincerely, you need to put more creativity on the text to match the whole image. (hehe mine isn't very goood too, ie see my avatar). i do arts for fun and hobby, not to get money, since its digital art, you can copy and edit and print it yourself, unlike hand painting. and may be i will sell my digital art soon if i can afford ORIGINAL COPY of Adobe CS3 & 3DSTUDIOMAX, which is TOO EXPENSIVE to me. BTW i'm trying to migrate from AI and PS to The Gimp and Inkscape, and from C4D to Blender because those 3 are opensource. You know, i don't like to earn money by using pirated software.

• Indonesia
21 Mar 08

WOoO its Perfect! you can open an online store with it! you are talented. I will waiting for your new design here at mylot. Good luck UntrueLife


• China
22 Mar 08

Thank you very very much/// Diansinta.I'm so glad you like it. LOL. truly!. Yes,I think i'm a design genius! :P Thank you for responding.


• China
22 Feb 08
Hi Aminbeb,Yes,it really by cs3.I have the PSD.LOL.I'm glad you like it.