did u like taare zameen par????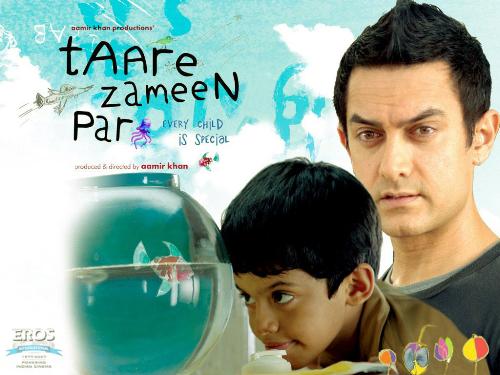 India
February 16, 2008 1:00am CST
hi did u like this movie.....ilked it very much i started crying by seeing this movie.... do u know that aamir khan makes one movie or makes his appearance in one movie in a year n that movie becomes superhit movie.......
3 responses

• India
16 Feb 08
Taare Zameem par is a good movie. I wish Bollywood would make more movies that carry educative message to the people. I think it would be a great idea if a movie that tries to address militancy be made. There is this Mission Kashmir, but the script is very poor. There is this Shah Rukh Khan with Manisha... is it Dil Se? Even that has poor script. Since our nation is infested with militancy I really wish someone make a nice movie addressing the issue.

• Singapore
16 Feb 08
well, i haven't watched this movie but i have definitely heard good reviews of this movie. some songs are really nice there too. yes, i have heard that aamir makes a movie and it almost always turns out to be a hit. i heard in a news that he'd be taking a break for a while now to spend time with his family or something. so i guess it'll be sometime before we finally see another movie from him again.

• India
16 Feb 08
Yeah mann, Aamir Khan Rocks . I had watched this movie AT INOX with my friends. Tickets were too costly. But at the end it did'nt mattered. It paid off . Even me started crying when the scene showing Ishaan in pain when his parents left him at the Boarding school was shown. The way he failed at each try he gave , made me feel uncomfortable, along with my friends. I guess Tare Zameen Par was a Big Hit. I am sure this will make to OSCARS. I am rating this film as second Big Hit Bollywood Film, only next to SHOLEY. I want to see this film again, but after some more days.