Will "Robo" earn the investment?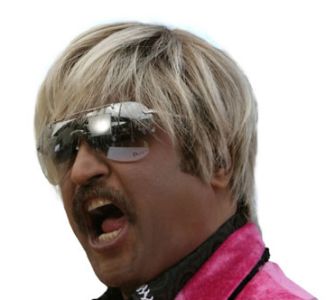 India
February 16, 2008 11:47am CST
India's superstar rajinikanth's next movie titled "Robo" is to be directed by director shankar with all leading cast and crew including aishwarya rai, music by a.r.rahman. The total budget for the movie is estimated as rupees 130 crores and attained the name as the movie with highest budget in Indian history. will the movie make up the profit?
4 responses


• India
6 Mar 08
Why not? Definitely... hope it bags award..

• India
21 May 10
Well true his movie is most expected and damn sure will always earn huge profit than the amount invested.

• India
3 Apr 08
I think it sure will be..............Shankar has never failed.......................................atleast not yet....................if shankar has put in som much amount of money then,there would most definitely be something in it...................I am sure that its gonna rock...........You can even expect the box office verdict even higher than the super hit Sivaji,the boss starring the same super combo-Super star Rajinikanth and Shankar......... Cheers! ========== Life is not what you are,its what you become ==========