Where's your paradise in your heart?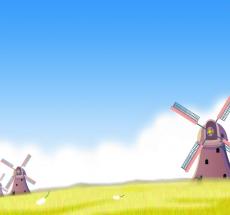 China
5 responses

• China
17 Feb 08
i haven't been abroad. i want to visit LiJiang someday, which is a quiet town in YunNan. the sky is pretty blue, and the air is clean. it's the land haven't been polluted. it's pradise in my heart, and i have to fasten my step, as i'm afraid it would be developed soon.

• Philippines
19 Feb 08
When I was young I dreamed of going to Australia. I just from a magazine and said to myself.. time will come and I will surely go to this place. I found my soulmate and he lives in Australia now I am backwards and forwards to australia .My dreams came true and I found my heart in this place coz here is where my soulmate is.. For all you guys never stop dreaming you just never know what life awaits you or follow you hearts if you really have that great feeling that you will find happiness in one certain place.

• United States
17 Feb 08
I would absolutely love to visit Italy, Ireland, Scotland, Greece and Germany. Also, I would like to visit Japan. I think all of these countries are very rich in history and culture. However, paradise in my heart is anywhere my husband is as long as we are together!

• United Kingdom
17 Feb 08
Paradise for me is a tropical island with an aquamarine ocean around it and gently waving palm trees. It has a rustic looking tree house or a wooden beach hut with a thatched roof. It is surrounded by white sand and beautiful rocks. It has a coral reef just off its coastline. In the water in an underwater wonderland of pretty coral gardens and colorful fish. The interior of the island is hilly with a track going up to the highest part of the island. Through the trees there is a gorgeous view of the reef and a couple of other tropical islands. Perfect! Places that I have been to so far and really adored are French Polynesia, the Cook Islands, Samoa, Belize, the Maldives and the Seychelles. There are more places that I long to go to and these are the Philippines for island hopping and snorkeling, Mauritius and Madagascar, Tobago and Grenada and lastly Costa Rica, Nicaragua, Panama and Colombia. I have heard about the Corn Islands and San Andres and these would be perfect for me to explore.

• Indonesia
17 Feb 08
The paradise in my heart is the true paradise itself. It had to be the most beautiful and the most longing place. But, if you mean in this world, then I choose Melbourne. I really like Melbourne, one of the most live-able city in this world. Though I don't like the weather. I'll be there next month. My friend said that San Fransisco is one of the beautiful city too. Hopefully one day I will see it.