Migraine Problem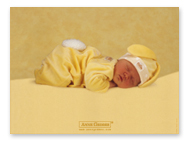 Malaysia
October 30, 2006 11:04am CST
anyone have any opinion on how to cure migraine problem? How about traditional/ herbal remedies? Share with me, thanks!
8 responses

• Malaysia
1 Apr 07
I like this topic, i read all the post here and it really help me. Sometime i have headache, it's uncontrollable and make me worrying about it so much. Then i just found a lot of information about it here. :)

• Malaysia
25 Jul 07
So, have those information you obtained do you any good in your headacne problem? Here I would like to share with you and others who are having migraine problem ,a simple remedy my friend told me, I am not testing it myself because I dont like one of the ingredients- celery . This is a fruit + veggie drink make from Cucumber, Apple And Celery. And I dont take celery. Hope you or anyone here who after trying out this remedy could give your feedback about the effectiveness of this remedy.

• Malaysia
6 Mar 07
My boss said he will sit in his office room and shut down all lights and avoid noise. He will be cured after an hour. Maybe you can try on this tip.

• Australia
18 Feb 07
I will not repeat all of the information, but you can check out this site asimo which has a whole lot of options that you might like to consider. http://altmedicine.about.com/cs/headachemigraine/a/Migraine.htm Migraine is not just a bad headache. In fact, some people get migraine without any headache at all and the cause of migraine is still a mystery. Research indicates that migraine is a neurological disease based on an inherited genetic abnormality, which means it can run in families. A cause of migraine symptoms is usually called a "trigger" and that starts the chain reaction, which usually leads to migraine headaches. If you've heard much about migraine, you may have heard about various things that happen to the body - serotonin levels, changes in blood vessels - a variety of things happen that cause those terrible symptoms, such as nausea and headache. Find out more about migraine triggers, or the cause and effect of migraine and you will be on your way to getting rid of them.

• India
2 Nov 06
Hello, I am a distributor of Indian Noni, which is a fruit juice and health enhancer, one of my customers who was suffering migrane, i suggested her to use it, after using it for six months now she feels relieved. But this Noni juice will work at cellular level and the effect is not similar to all indivudals and it is not a medicine. To know more details, you go to googel search and search for Indian Noni and know more about it.

• United States
2 Nov 06
I have suffered from Migraines since I was about 10 years old. I have tried SO many different types of medicine. What I am using now works great. I take Toprol, which is a blood pressure medicine. It keeps your veins in your head from contracting which causes your migraine. And if for some reason I still get a migraine (which does happen) then I take Maxalt-mlt. These work great!!!

• Malaysia
3 Nov 06
Hi, thank you for taking time to give a response to my post. I am from Malaysia, I dont think the medicine you mentioned can be obtained from my country. Anyway, will consult a doctor concerning whether the blood pressure control pil can be of help to reduce migraines.

• United States
2 Nov 06
i have migrain disease, i take seroquel, migrainol, and imitrex. i see a nerouligist every 2 months because i have vessle clusters, i was also told by my doc to eat alot of bannas and drink orange juice, i do and it does help. i find that being in a darkend room with light music can help calm, but its all about mind power to, you have to beleave that what ever your doing is working :-)