film photography?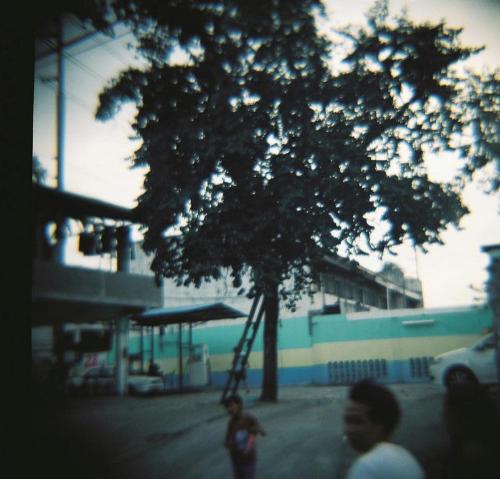 Philippines
February 20, 2008 1:37am CST
In this age of digital control, people are typically seen carrying a digital camera. Perfect shots can always be expected by this type of technology. On the other side of the world, there are these types of photographers who prefer their pictures in film rather than digital. They use lomography to create their own art to show the world that film, has something that digital does not have—unique images with a different effect. Imperfection is an art to all lomographers. Film photography is the old fashioned way of expressing yourself through pictures. Lomography has its own distinctive characteristics in making a statement to the photography world. It is a lo-fi masterpiece photo produced imperfectly but appreciated with much honors especially by lomographers. Lomographer is a photographer who uses a toy camera to produce a unique photograph. Some of the lomo cameras available in the market today are: Diana, Holga, Color Splash, Oktomat, Super Sampler and Pop 9. Unpredictable results are what the lomo cameras give to their bosses. "Every quirk and imperfection" is worth the wait of every lomographers. "Precision is not a lomographic strength. That's why lomo's are prized for their unpredictable, imperfect and utterly spontaneous characters." said Edgar Allan, a lomographer. Lomography asks something that is increasingly undervalued these days: patience. Every picture developed is a unique masterpiece waiting to be seen by the real world. Toy cam is also coined with lomo but lomographer Jimmy Hilario opposes to this idea. "Not all lomo's are toy cams, some are more sophisticated and require some basic principles of photography." Some characteristics that made the lomo cameras unique are their vignettes, light leaks and saturated colors. These are the signatures of lomo cams. They are not present in every photo you take; it varies from time to time. If someone has the patience to practice learning how to use such a camera, amazing results become possible. Lomography is something about forgetting the rules of photography. Shooting the lomo way has no limits, no boundaries. Now, wold you consider shooting the old fashioned way or stick with the new technologies these digital age has produced?
2 responses

• United States
11 Mar 08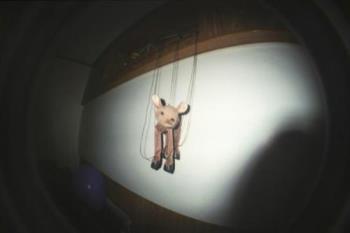 You provided a lot of really great information about Lomography here. I'm really into it as well, but I only have a fisheye camera so far. I'll attach a picture for you to see. I hope to invest in a Holga next.

• Philippines
12 Mar 08
thanks for the compliment. :) I love the way the fisheye shots.. so unique.. so lomo. :)

• United States
20 Feb 08
I'm definitely going to have to research into the world of lomography as I've never heard of it before...But I DO happen to be a film photographer myself. I do long to get a digital camera one day, but for now I still rely on my Nikkormat EL-W 35mm film camera I got way back in 1977, and yes, it still works..I also learned how to develop black and white film and prints, though haven't done that in awhile. Thankfully I have a film scanner to transform my 35mm slides and black and white negatives into the digitized format...and with a bit of help from photoshop can transform my images from straight type images..that is without much manipulation to completely different images

• Philippines
20 Feb 08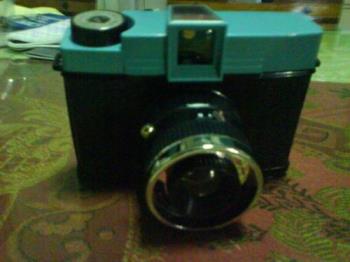 yes. film photography, should I say is way more exciting than digital photography, not to be biased, since film cameras... 1) don't have a screen to see the image you captured and it adds to the excitement 2) unpredictable results are expected to come out 3) has some effects like lightleaks and black borders aka vignettes which is very much likeable by lomographers. I myself is trying out a DIANA+ camera that uses 120 film. The results are dreamy and really captivating. The only problem with this is that, I am running out of film sources haha!