KFC or Mc Donalds

India
February 21, 2008 11:35am CST
Which do you prefer? i prefer KFC as they have more chicken varieties. especially the zinger burger with the crisped chicken bucket awesome!! Which do you prefer? and which is the best dish you like? Also mention any other places like these as i would like to know about them.
7 responses

• United States
21 Feb 08
I like Wendy's above any fast food place because I can get side salads, baked potatoes, or chili with my value meal instead of just having fries as an option. My favorite meal to order there is the spicy grilled chicken sandwich which I order with a side salad instead of fries and a diet coke or a lemonade to drink.

• Philippines
22 Feb 08
yeah, i also like Wendys! i like their salad and burger. its a shame they dont operate here anymore. i grow up eating in Wendys so its a pity.

• United States
22 Feb 08
In the area I live in I would take KFC over MCDonald's any day simply because the McDonalds here has the rudest employees and the worst service I have ever seen in a fast food place. This decision is also helped by the fact that the local McDOnald's kitchen was on fire yesterday so they are closed down right now.

• United States
22 Feb 08
I really like both. At KFC I like the original recipe chicken and the macaroni and cheese. At McDonald's I like the fries and the double cheeseburgers.

• Philippines
22 Feb 08
i love kfc! i like how they cook their chicken. i also love their hot shots, brownies and mashed potato. mc donalds for me is just so-so. they dont have any recent variation on their menu. i dont like their fries, so soggy! hehehehe

• United States
21 Feb 08
KFC chicken that I've had tends to be excessively greasy. The only thing I really like are the biscuits and side items (mashed potatoes, macaroni & cheese...). I'm going to have to go with Mcdonalds for this one, even though I'm not a huge fan of fast food in general. My ideal would probably be Dairy Queen, their deserts are amazing!

• United States
21 Feb 08
I really like Culvers. There food is made fresh when you order it, it does not sit under a heat lamp for hours and then get served to you. There butterburgers are the best tasting burgers you will ever try. I like KFC as long as the chicken is fresh and I like the chicken selects are McDonalds those are really good.

• Canada
21 Feb 08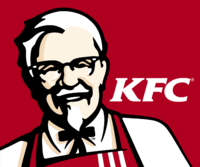 Oh yeah, now we're talkin'! Thanks for this question! KFC is my choice for fast food. Of course, I will take fried chick any way, but just something about KFC keeps me going back. Could be the location too, come to think of it, so close to where I live. Of course hubby has to go out of his way to find a Wendy's when he is looking for fast, cheap food, lol! Thne we get our fair share of McDonald's when the grandkids are here. I must admit, when I am in the mood for a salas McD's make the best (IMO) But usually I win out and KFC it is, whether we eat there, or bring it home, it's finger lickin' good! Have you checked out the KFC websites? They're really cool. Don't forget to turn your speakers on for the first one: http://www.kfc.com/ http://www.kfc.ca/home/en/index.html (Canada) Gettin' hungry yet? lol!