What I think about Britney Spears.!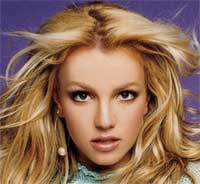 United States
February 22, 2008 10:13am CST
I think that Britney Spears is a great person but she needs help. She is a human being who just is a little out of control. People shouldn't judge her cause of her problems. We all have our problems but just not out in the spotlight like her's are. I mean we always hear about how she does this or how she does that. But come on she's only a human she can't be perfect. Look at all the things she's going through. A divorce, custody battle, and almost having a mental breakdown. for almost all of her life she's been in the spotlight. Even befor she was an actual teen-ager. She can't do anything that people don't hear about it later. She probably just wants people to give her some space. She's a young, beautiful, and wonderful person. Well she has had many things happen to her on her life. She's just a little stressed. Thats what I think about Britney Spears!
1 response

• Philippines
23 Feb 08
She is a falling star thats what i can see from Britney spears after having hose series of controversies.. She is putting her name into a real massive destruction of herself.. She was good years back but familiarity ate the rest of her no discipline as an artist so she gets the consequences now. Too bad so sad but she did not took care of her name and yet she continues to ruin her own respect..