Passing on of another familiar icon - Lydia Sum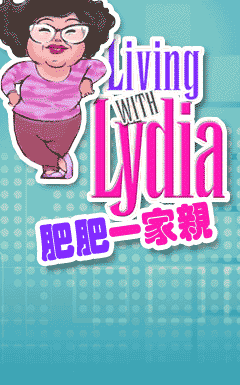 Singapore
February 22, 2008 2:42pm CST
Lydia Sum Tin-ha, 60, has passed on on the 19 of February this year. Known for her iconic black-rimmed glasses, she is a familiar face in the world of comedies and talk shows in Hong Kong. She was in Singapore for a short period of time to work on the sitcom "Living with Lydia" which ended its run in 2004. She was down with some illness in the recent few years and was on medical treatment for quite a while. I remember when I was a kid, every chinese new year, there will be some of her movies showing on TV. I will never fail to watch them. Laughing along with her, my family and I never failed to have a good time watching her movies. Now that she has passed on, her legacy will remain with us thru the movies and talk shows that she has left behind. You can read more about her at wikipedia -- http://en.wikipedia.org/wiki/Lydia_Shum
4 responses

• Australia
23 Feb 08
Yeah, it's pretty sad that she passed away so soon. I remember growing up watching her act in movies and hosting many charity shows. The movies by her that I really enjoyed include "It's a mad mad world", "The laughter of water margins" and "Fitness tour". I will never forget this bubbly icon and may she rest in peace. =(

• Singapore
26 Feb 08
Well, the TV station is paying her a tribute by broadcasting two of her movies over the week end. If memory serves me right, it should be "It's a mad mad world" and "The laughter of water margins". I am really looking forward to watching them. I hope I am not outside doing shopping for groceries or visiting any relatives when the shows are on. I have missed so many shows of late, I really am lost, especially when it comes to serials with a continuing story line.

• Australia
26 Feb 08
Yeah, don't miss this chance of catching her movies. I personally like "The laughter of water margins", it's funny and Lydia looks different in that movie. That movie also stars Sam Hui. =)

• Singapore
27 Feb 08
Tell me about it gerald_lian. That gang in the movie was the best around during that era. The Hui Brothers, Dong Biao, Lydia Sum... brought a lot of laughter through the movies they acted in. It was really fun to watch them! Looking at my schedule for the week end, it looks like I may have to miss the airing of the movies on the tube. Guess I will have to make a trip down to the local stores to rent them. Do enjoy it this week end though. ;)

• Singapore
24 Feb 08
Sad too. Though I don't know her personally, I quite like the image she portrayed. It is always a testament that there is nothing wrong with ladies being fat. They can be likable and loved too.

• Singapore
24 Feb 08
It is truly regrettable that an icon that has devoted her whole life to her carrer and profession and has done so much for charity and selflessly making audiences happy, has passed away so soon. The world is indeed a sadder place without Lydia Sum, and I hope she is in a better place whrere she no longer has to experience pain and suffering.

• Singapore
26 Feb 08
The worst part of it is, she went away in so much pain. I really do hope that her passing was a peaceful one. As in one where she is in her sleep and not otherwise. She will be missed in the entertainment world. That is for sure. Her bubbly character and cheerful outlook really brings much joy to the movies and the characters she portrayed. Whoever says fat people cannot make it, should think twice. Here is a legend who did it, and did it well too!

• Guangzhou, China
23 Feb 08
In fact I learned this news in the morning at February 19 via the net. At first I thought it was a rumor as such kind of rumors often spread online. Actually she had been so sick and went to the hospital several times before. The last time she showed in public was the annual celebration of TVB. At that time she was so thin, I was so surprised to see it. It is sad that she left us. She was one of the most famous stars. She had given us so many laughter.

• Singapore
26 Feb 08
Yeah, me too. I was testing some web sites when I came across the channelnewsasia site and saw the headlines. I thought it was another headline about some tabloid, so I never pay much attention. Until this week when I finally find the time to sit down to clear my pile of papers that I saw the news. Now the tabloids are all over her daughter. Man~~~ these people cannot give the grieving a little space to breath! What a bunch of blood suckers they are!