So, If Diego is The TMK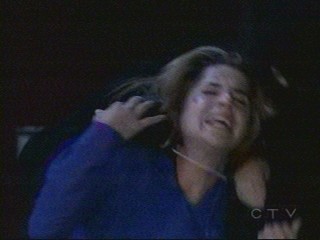 Canada
February 22, 2008 9:01pm CST
Do you think he is responsible for killing Coop? I can understand why he strangled all the women, but what would be his reason for hanging Coop? Or do you think (as I still do) that Jerry, controlled by Ian is responsible for that death, because '3' wouldn't cooperate with them any more? And did Diego kill ALL of those women? And I don't know about you, but I am getting a little tired of seeing ' poor Sam' in danger, and am actually rooting for him. How about you?
5 responses

• Christiansburg, Virginia
23 Feb 08
I honestly can't stand Sam anyway, so I'm sitting here chanting Go Diego!!! I think maybe he killed Coop becaus it made it look for awhile like Coop was the killer so that they quit looking for a bit.

• Canada
23 Feb 08
Yeah, I can see that reasoning too. Nice to have a 'scapegoat' to keep the heat off him, until he can complete his mission. I am so with you...Go Diego Go!

• Christiansburg, Virginia
23 Feb 08
LOL. We are so not right rooting for a killer, but you know what. I don't care.

• United States
24 Feb 08
Never said that only one killer was in town!!! I think Jerry killed Coop cause he was thinking Coop was getting ready to fess up and so Jarry had him killed in the "TMK" MO in hopes that, as they are, they'd put Coop with the TMK instead of someone else and throw them off Jerry's trail.

• United States
23 Feb 08
Okay so this is a dumb question but who the heck is diego????? I caught the tale end of the show and say when he took the mask off but who in the world is that??

• Canada
23 Feb 08
Diego Alcazar was Lorenzo Alcazar's son. Same Lorenzo that Jerry reported to Jason tiday seemed to be withdrawing from his off shore bank accounts. Jason supposedly killed him some time ago and Sam supposedly shot Diego as well. However, Alexis killed Lorenzo's brother Luis, Georgie killed Diego's cousin Sage and he hated Sonny for not giving him a job. Maybe the Alcazar;s have reasons for wanting revenge on the people of Port Charles???

• United States
24 Feb 08
That's right, thanks for posting that! I couldn't figure out why Sam and Georgie - but Sam "killed" Diego, and Georgie killed Sage. Now it all fits! I knew it'd be someone/how related to Alcazar. Just a fight between Sonny and Zacharra wouldn't be much fun! And every ending has to have the start of a new storyline - - soooooo..... Plus the "killer" has to be related to a new storyline so Coop or Logan being hte TMK - no point there!

• United States
24 Feb 08
I think the guy from the diner killed coop. He was remembering him form being at the ball that night. I think he was the one who killed Emily as well. I sure would love if they could just let the poor girl leave. I hate what they did to her story line. She was the calmer of all the mess. I am so tired of sam and can't wait to see her go. I am sure she will be staying on though. They are not going to let lucky off that easy. I wish Carly would lose her child and fast. I can't wait to see if liz tosses this Micheal situation right back in her face. I want Jason to quit working for Sonny. Sonny is my main man. But who can stand the way he treats Jason?

• United States
25 Feb 08
There is always somethng more sinister awaiting. If Diego is the TMK, I think he is part of a larger plot. And I don't trust Jerry because he is part of something else, too. Will Alcazar re-surface? Or will Diego become a larger player in the fight between the Sonny and whomever he is mad at in the moment. I wonder about Coop. It may be a rouse. Sam has been on my nerves for a long time. Ether give her a real plot or get rid of her.

• United States
24 Feb 08
I am so not sure. I am leaning toward Jerry four a couple reasons. First because Coop didn't want to work with him any more. Second Jerry had Coop creamated "for" maxie. That just doesn't jive with me. I can't believe they have given her such a hot story line for so long. I mean really who likes her? I know I don't. I am one of those people who don't like new characters to begin with so when she first came on I didn't like her then she grew on me. I really did like that she "stood" by Jason. He was her "one" obvously the feelings weren't mutual. Then I grew to not liking her agian. Shes really annoying. Oh well Deigo will take care of that... I hope.